Business Update – PRRS vaccines, genetics partnership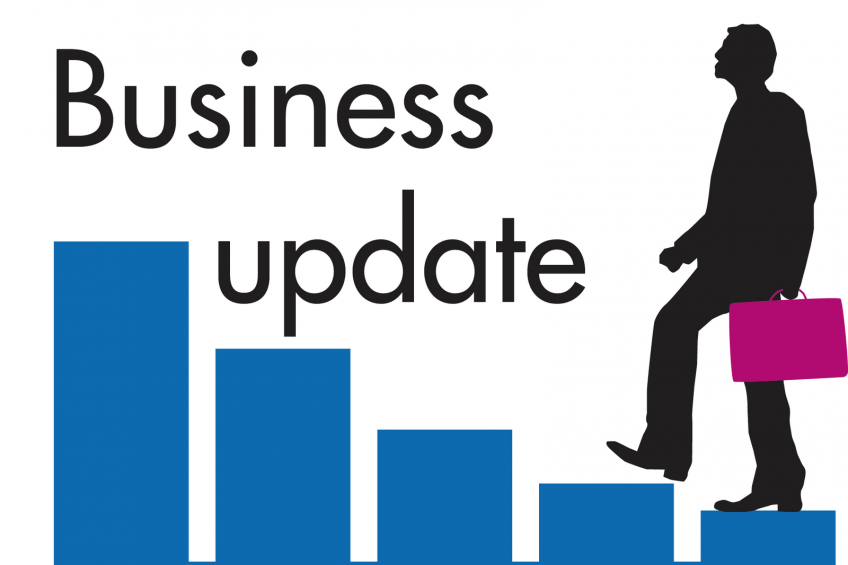 Every week, Pig Progress looks back on the previous week's business news, conveniently capturing and summarising the most important business updates in the pig industry. Here are this week's highlights.
Boehringer Ingelheim launches new PRRS vaccines
Boehringer Ingelheim Animal Health has launched 2 new swine vaccines against Porcine Reproductive and Respiratory Syndrome (PRRS). Ingelvac PRRSFlex EU for piglets and ReproCyc PRRS EU for breeding gilts and sows will be launched in most European countries in October 2015.
Ingelvac PRRSFlex EU reduces respiratory clinical signs and is the only piglet-specific PRRS vaccine on the European market. It can be used for the active immunisation of healthy pigs from 17 days of age. With ReproCyc PRRS EU, breeding gilts and sows affected with the PRRS disease can be safely vaccinated in all stages of the reproductive cycle. This results in a reduction of PRRS-induced reproductive disorders such as an increased number of weak-born piglets or neonatal mortality. Vaccinated gilts and sows show a decreased transplacental virus transmission from infected females to piglets, one main reason why diseases can be perpetuated.
[([002_rb-image-2694734.jpeg]:inzetmiddel)]
Colombian partnership for RA-SE genetics
RA-SE Genetics has delivered its first shipment of breeding pigs to Colombia. Forty breeding pigs left Belgium this month for Perreira-Colombia. The pure line animals and MaxiMus boars will first be quarantined in Colombia and then delivered to several different companies, both local breeders and bigger integrators.
As Colombia has very strict health protocols this delivery was only made possible after the shipments of frozen pig semen and the introduction of the GENmatch breeding programme at one of the local producers. MaxiMus boars were chosen as the piglets have high viability at birth and a better and more uniform weaning weight. Also in tropical conditions, this boar guarantees a very meaty finishing pig with a high daily gain. A second group is scheduled to follow in November.
Adisseo completes its NIR service with MyPNE
Adisseo and Adifo have joined forces to create MyPNE, as an extension to PNE, Precise Nutrition Evaluation, web platform, offering a service to support data-driven decision-making. It allows an additional and optimal use of PNE, the Adisseo NIR service, giving instantaneously values of apparent metabolisable energy, total and digestible amino acids, total and phytic phosphorus contents of a large range of raw materials. The digestible values are based on in vivo trials conducted in the Center of Expertise and Research in Nutrition (CERN), Adisseo's experimental facilities located in Commentry, France.
"With MyPNE's extension, PNE service can be considered as a new staff member in a feed company, supporting different functions such as purchaser, nutritionist or quality control manager. This new service is intended to all Adisseo's customers using PNE," sums up Johnny Haggiage, PNE marketing manager at Adisseo.
[([003_rb-image-2694735.jpeg]:inzetmiddel)]
Nedap introduces new e-learning programme
Livestock management systems producer, Nedap, has created an e-learning module about using the V-Scan. With this module people who use this Nedap product, learn in an interactive way how to use it in daily practice. The module contains interactive elements such as screen simulations, visuals and markers. It ends with a quiz where users can test themselves.
The V-Scan is a tool that helps farmers to scan their sows in quick way. The tool has many options. Among others, you can add animals, locations, insemination and weaning days with it. On the other side, too much options makes it more difficult for installers and farmers to use it in an easy and correct way. Therefore it's very important to know how to work with it. The company states that e-Learning can help bridging the gap between current and desired skills.
Phileo launches sow management programme
French yeast feed additive producer Phileo – part of Lesaffre – previewed its 'Program Neonate' dedicated to sows and their piglets at French international trade show SPACE 2015. This entire custom-made programme covers every management stage throughout the productive life of the sow. Designed as a 'toolbox', it allows farmers to choose solutions which best meet their specific needs. The objective is two-fold: to increase the productivity of sows throughout their lives, and to improve the quality of their piglets.
"Program Neonate covers the 3 stages in the life of a piglet: the first two thirds of gestation, end of gestation and lactation," explains Géraldine Kuhn, EMEA swine business chain manager for Phileo in Europe. "It is an additional tool at the disposal of overall farm management in breeding units." The 3 solutions proposed under the programme help to improve animals' health and performance:
the reference probiotic Actisaf,
the premium yeast fraction Safmannan, and
the natural source of organic selenium Selsaf.
[([004_rb-image-2694736.jpeg]:inzetmiddel)]
Ceva enters European swine vaccine market
Ceva Animal Health, has launched a new vaccine, Hyogen, to help to improve the welfare of European pigs. The vaccine which protects against Mycoplasma hyopneumoniae (M. hyo), uses a field relevant strain and novel adjuvant that can boost innate and adaptive immunity. The one shot application at weaning makes it easy to administer and as a killed bacterial vaccine combined with a potent adjuvant, it confers the longest protection of up to 26 weeks, throughout the entire fattening period. Not all vaccines currently available in Europe, are able to achieve this leaving pigs vitally exposed at critical times in the growth cycle.
In some European countries, investigated herds had a 100% infection rate of M. hyo, this level of infection can prolong the time to slaughter weight by 5.6 days. Following its rapid rise into the top 3 global poultry vaccine and equipment suppliers, Ceva decided to concentrate its swine research on respiratory health, an area where it felt it could have most significant benefit for producers.
Lean Fuel tool for finishing pigs
US feed producer, Furst-McNess has spent the last 5 years developing, improving, and researching an all-natural complete feeding programme that includes several technologies for Sows (Nature's Fuel), Nursery Pigs (Wean Fuel) and Finishing Pigs (Lean Fuel) that will support the long-term sustainability of the North American swine industry.
Lean Fuel is used as a tool to maintain feed consumption and support essential nutrient intake to maintain performance and health in pigs. Research has shown that fat quality (measured by Iodine Value), both in belly and jowl, can be maintained to support packer and consumer demands. "As our industry moves away from antibiotics, and an increasing pressure is placed on the use of ractopamine, alternatives are needed to optimise feed and essential nutrient intake of pigs to support performance, and allow the utilisation of highly cost-effective by-product feeding ingredients without loss of performance," the company said in statement.