Business Update: Pig innovations & IPPE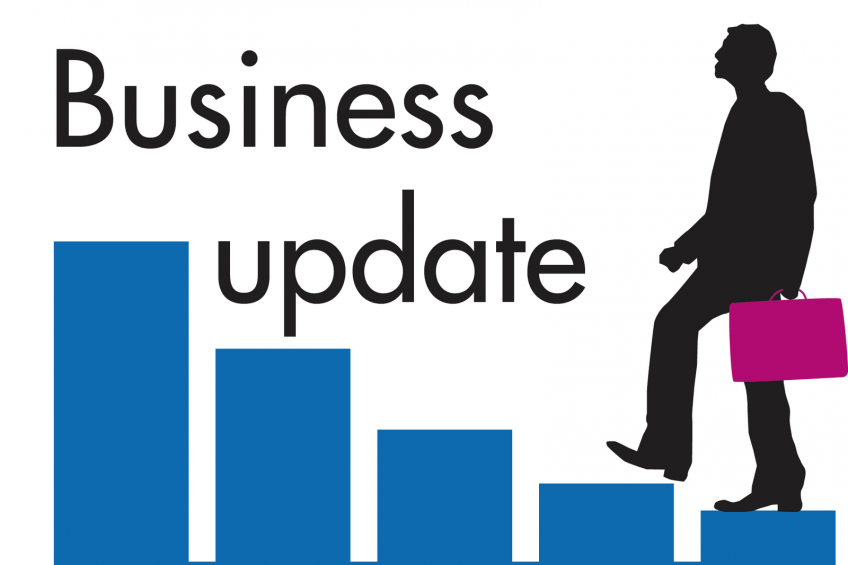 New pig products and services have become available over the last few weeks. Also there's a lot to see and do at the upcoming IPPE show in Atlanta, GA, United States. This overview tells you all.
Quick diarrhoea test finds 7 pathogens
Dutch animal health company Heberex recently launched a quick diarrhoea test, called Pordiar. This novelty allows producers and veterinarians to figure out in just 10 minutes which pathogen is causing diarrhoea in piglets. Pathogens covered include rotavirus, E. coli strains F4, F5, F18 and F41, Clostridium difficile and Clostridium perfringens. The test is useful in the light of reducing antibiotic usage. Making rapid diagnosis helps for a quick identification of the pathogen and a quick start using a targeted and limited antibiotic treatment.
[([002_0_rb-image-2746484.jpeg]:inzetmiddel)]
Booklet on dealing with oedema disease
IDT Biologika and Hysolv Animal Health have collaborated in producing a well-researched six-page booklet – A guide to oedema disease in pigs – to help pig producers understand the causes, effects and treatment of this ailment. Author F. Javier Salquero, an independent European veterinary specialist in porcine health management, outlines the risk factors, how to identify oedema disease, current methods of treatment and prevention strategies. A helpful table shows, in see-at-a-glance form, the symptoms to be expected in new-born, suckling, post-weaned, grower-finishers and adult pigs. The booklet is free and can be obtained at the Hysolv website.
Jefo reveals new philosophy
Canadian non-medicated feed additive company Jefo recently announced a new philosophy for its future. The company, founded in 1982, will promote itself through the slogan 'Life, made easier'. The motto is based on the company's history and strong corporate values, explained president, Jean Fontaine, in a press release. He said, "Life, made easier is a promise of health solutions that are easy to administer. Right in the feed, as it should be. Without fuss or pain or risk to the animals."
The new philosophy will be rolled out in all communications in the many countries where Jefo is present. Jefo has its products sold in 57 countries.
[([003_359_rb-image-2746489.jpeg]:inzetmiddel)]
New starter culture for liquid feed diets
Animal nutrition company Schaumann has conducted intensive research into the fermentation of liquid feed components and has now developed the new product Schaumalac Feed Protext XP. The product is developed for use in high-protein and low-starch and low-sugar feed mixes. The combination of highly effective specialist lactic acid bacteria ensures a high degree of lactic acid formation which has the effect of rapidly reducing pH, improving the digestibility of phosphorus and protein and suppressing undesirable micro-organisms (e.g. Salmonella and yeasts).  The company notes that there is a growing interest in fermenting protein-rich, home-grown fodder such as rape seed oil meal, peas and field beans. See also Emmy Koeleman's expert opinion on fermenting liquid feed.
Kemin launches new mycotoxin binder
Some while ago already, Kemin launched a new and improved mycotoxin binder, called Toxifin XL. The binder works at different pH levels and prevents the absorption of mycotoxins. Kemin created the mycotoxin binder having analysed different raw materials and final feed for mycotoxin risk. Researchers at Kemin innovation centres are continuously screening different ingredients for their mycotoxin binding efficacy under different gastrointestinal conditions for optimal excretion. This research identified a novel organic source with very high mycotoxin binding efficacy for which a patent for its application as a mycotoxins binder was recently granted. The binder contains a blend of specifically activated clays, including bentonite (1m558) and a new organic ingredient.
[([004_718_rb-image-2746488.jpeg]:inzetmiddel)]
Osborne unveils new website
Livestock equipment company Osborne Industries has launched a new website, with improved user experience and increased functionality. The new site allows access to the company's product line and technical services. The new website, online store, and services offer customers online content which is simple to navigate and share with others. The website has also been made responsive, to make it compatible with all browsers and mobile devices.
AB Vista: Technical video series at IPPE
AB Vista is launching a technical video series at this year's International Production and Processing Expo (IPPE) in January, aimed at sharing information on various key areas of development within animal nutrition technology for 2016. The 'Extraordinary Science Brought to Life' video series will feature short technical presentations on a range of global science/nutrition topics. It will highlight the latest research and scientific innovation that AB Vista believes will help deliver better animal feed formulation and real performance gains. The company can be found in hall A, booth A721.
[([005_913_rb-image-2746487.jpeg]:inzetmiddel)]
New Nedap ESF training programme in USA
Livestock management system company Nedap has initiated a new US training programme based in Carthage, IL. This training programme utilises training centre at Carthage Veterinary Service to educate the industry on electronic sow feeding systems. The training programme was designed to assist farm owners, managers and equipment technicians on effectively working with Nedap equipment and managing sows in group settings. Training takes place over two days in the classroom with the company's ESF training system. The Carthage System also has a 6,000-sow Nedap ESF system that may be toured depending on the group's training needs.
Meta-analysis presented on yeast in sow feeding
The results of a meta-analysis showing that Saccharomyces cerevisiae boulardii CNCM I-1079 helps increase sow feed intake during lactation, will be presented during a Technology XChange at the International Processing and Production Expo (IPPE), in Atlanta, GA. The meta-analysis shows the results of 10 commercial trials throughout Europe and North America. The studies show that sows supplemented with S. cerevisiae boulardii CNCM I-1079 – a product of Lallemand Animal Nutrition – showed significant increase in feed intake during lactation in comparison to sows who weren't supplemented. The presentation will take place on January 26, 3.30-3.50 pm in Hall A at the Georgia World Congress Center.