Business Update – Ag companies merging & expanding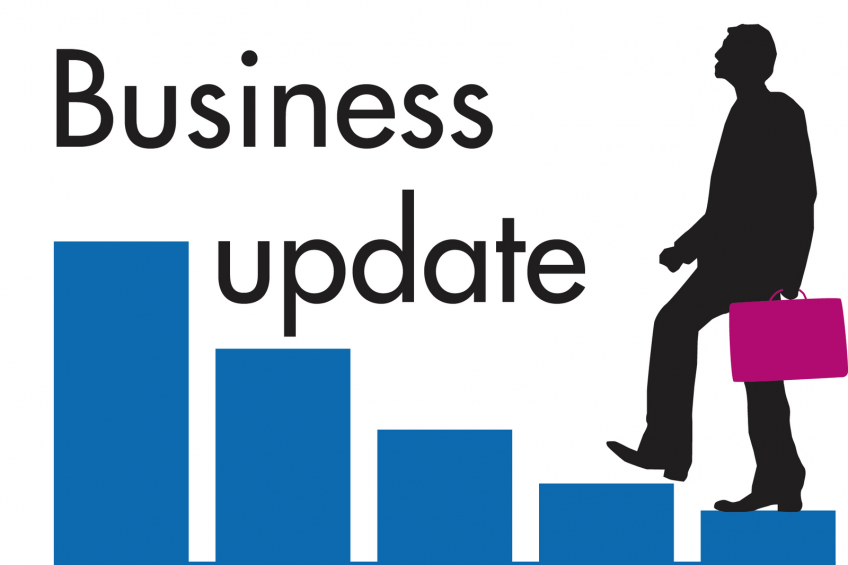 Various companies in the pig and agricultural business announced take overs, mergers, growth or ambitious future plans. Where is the action and what to look out for? This overview tells you all.
Agro Korn sold to AB Agri
Danish animal nutrition company Agro Korn has been sold to UK animal nutrition company AB Agri, as from February 1, 2016. AB Agri has created a new company which will take the 'Agro Korn' name; the business will continue to be based in Videbæk, Denmark.
AB Agri, part of Associated British Foods, is a multi-national animal nutrition business selling its products and services into 65 countries. The acquisition of Agro Korn represents a major investment by AB Agri. The companies intend to combine the technical expertise of both businesses to deliver further innovation in their premix, milk and Alphasoy products.
[([002_447_rb-image-2756998.jpeg]:inzetmiddel)]
Vancouver venue for World Nutrition Forum
The next edition of the World Nutrition Forum shall be held in Vancouver, BC, Canada, from 12 to 15 October 2016. The biannual event, organised by animal nutrition company Biomin, is held for the 7th time. Key theme for this year's edition, taking place in the Vancouver Convention Centre, is 'Driving the protein economy'. This theme will offer delegates the opportunity to explore factors driving the protein economy, its trajectory and its future. Species-specific breakout sessions will delve further into topics concerning poultry, swine, ruminants, and aquaculture production. A mycotoxin expert session will address key research findings, along with a second expert session on gut and rumen health and performance. The event attracts representatives from feed and food industry, as well as researchers and academics.
InVivo NSA acquires specialty additives business
InVivo Animal Nutrition and Health has acquired Daavision, an international Dutch company specialised in the production and marketing of specialty additives for animal nutrition, mainly based on organic fatty acids. Founded in 2004, Daavision manufactures its products in the Netherlands and markets them in more than 30 countries. The company has a modern production site located in Oss, the Netherlands. Daavision is known for its know-how in farm animals feeding and has been able to develop tailor made solutions to answer to any breeding environmental conditions.
[([003_883_rb-image-2756999.jpeg]:inzetmiddel)]
Zoetis & NPB collaborate on pig care training
As from February 2016, animal health company Zoetis will be working with the US National Pork Board (NPB) to help extend the reach of Individual Pig Care, an in-barn education and training programme from Zoetis. For nearly 10 years, this programme has highlighted the importance of early identification of sick pigs, which can improve treatment outcomes and reduce herd mortality. Ultimately, this knowledge helps ensure producers are supplying safe, high-quality pork and more pigs are reaching their full market potential.
With new support from the National Pork Board, more pork producers and pig caregivers across the USA will have access to the programme. Those who participate will learn how to properly monitor pig health on an individual basis.
De Heus expanding premix activities
Dutch-based animal nutrition company De Heus has realised two new premix plants in the Netherlands and Poland. The animal nutrition company thus anticipates on the globally growing demand for premixes. The expansion allows the company to produce a total range of nutritional solutions, from complete feeds, concentrates to premixes. The new premix factories have been built on the same terrain as the company's existing complete feed factories and laboratories. By combining these facilities, the company can critically monitor the quality of all micro-ingredients used in the premixes.
[([004_883_rb-image-2757000.jpeg]:inzetmiddel)]
Ildex Vietnam heading for record attendance
The 6th edition of Ildex Vietnam is heading for an all-time high of 180 exhibitors from 29 countries. The 3-day business event is set to be held in the Saigon Exhibition and Convention Center (SECC), Ho Chi Minh City, 23-25 March, 2016.
Returning are global brands, such as Biomin, Big Dutchman and De Heus. One of the novelties is a USA Pavilion, led by Amlan, US Livestock Genetics Export, Big Chemical, and Ceresco Nutrition. In addition, the event VIV Best Practices will be held on March 23 in the afternoon, touching on topics related to animal nutrition, health and swine farming.
Nor-Feed launches Veterinary Award
Nor-Feed, a French company specialised in plant-based natural additives for animal nutrition, launches the second edition of its Veterinary Award. The Nor-Feed Award rewards a recent veterinarian thesis (or a thesis of veterinary interest) on the functional properties of plants or plant extracts and their application in animal health and/or animal production.
The company likes prizes anyway as recently, Nor-Feed French animal nutrition company recently received the TRIA Favourite Prize at the regional final of the 2015 Innovation Awards in the region of Pays de la Loire, France.
[([005_437_rb-image-2757001.jpeg]:inzetmiddel)]
Nuscience opens new office in Singapore
In December 2015, the Nuscience Group incorporated a subsidiary office as 'Nuscience Singapore'. The new office is a pivotal footprint for the group in Asia. Initially, it will focus primarily on sales and customer support for the products of the Nutrition4U business unit.
The Singapore office will be the group's operational base for Asia, covering all of Asia Pacific except China. It will be responsible for sales and marketing as well as technical and customer service. Incorporated in a central location in the city, the Singapore office provides a dedicated focus in Asia for both existing and new partners.