BPEX export drive heading East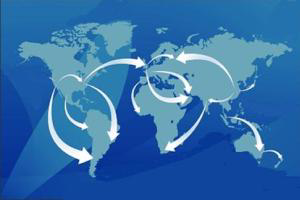 The BPEX export drive is forging ahead over the next few weeks with a presence at shows all over the world.
The first is in February at Assam, India which is the country's main pig producing area. It is an agricultural show where the comapny is working with both the British Pig Association and UKTI.
Export manager Jean-Pierre Garnier from BPEX said: "There will be discussions with the minister in the North Eastern states and there will be a pig symposium. This is something of a toe in the water for all of us."
This will be followed by VIV Asia in March another  major show which includes pig genetics and technology.
The month after sees HOFEX in Hong Kong where BPEX and EBLEX will jointly be present in a large pavilion with a full programme of promotional events and SIAL in Shanghai. There is also a mission to Japan aiming at developing pork exports.
BPEX is the organisation for pig levy payers in England and is a division of the Agriculture and Horticulture Development Board (AHDB).