BOCM PAULS boosts team in Russia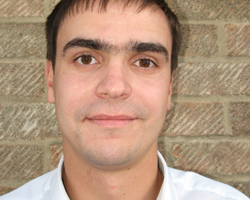 BOCM PAULS' International Division has strengthened its presence in Russia in order to keep pace with the increasing interest being shown by pig producers in the company's high quality piglet Prestarter and Starter diets.
Announcing the appointment of Sergey Golubchenko as business manager, Russia, International director Tony Suckling said: "the company is experiencing a rapidly increasing demand for both its
Prestarter and Starter feeds, together with its range of Powerpacs and concentrates for growers, finishers and sows. The appointment of Sergey will assist us in capitalising on this demand as producers see the financial benefits to be gained from the product quality and significant technical support that we provide."
Sergey has diplomas from Novgorodian University in production and processing of agricultural products and animal husbandry. He has had significant experience in practical pig production, not only within Russia but also within the EU, America and Canada. This was followed by four years as a technical manager for one of the world's largest feed ingredients businesses.
Reporting to Gwyn Jones, BOCM PAULS International Business development manager, Sergey will be responsible for developing sales of pig feeds in Russia, liaising with the company's distributor
Agrobalt.
Viorica Popa is also now assisting with the sales and technical support programme in Russia. A fluent Russian speaker, she has for the past six years worked as a sales managers for BOCM PAULS srl (Romania). She is also the holder of a Masters degree in Animal Physiology and Nutrition and lectured on the subjects at Iasi University, Romania.
"We now have a strong BOCM PAULS Russian team to support our distributor Agrobalt Stela Ltd and this, together with the support from our International technical team, provides us with an excellent platform from which to develop our business relationship much further in Russia," said Gwyn.