Black Sea region crop yields also lower than expected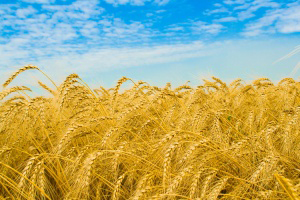 Substantially lower-than-expected yields from harvests in Southern Russia, Ukraine and Kazakhstan will considerably reduce exportable surpluses from these countries and drive commodity prices even higher. This, in turn, could affect pig feed prices.
Leo von Kameke, market analyst for Offre & Demande Agricole UK (ODA), stated: "In recent weeks most commentators have focused on the United States Department of Agriculture's (USDA) downgrading of estimates for world stocks of wheat, corn and soybeans, but that is only one part of a very complex story. What most people have missed is the dire harvest situation in Eastern Europe, where dramatically lower yields look set to have a serious impact on the exportable surpluses from this region and therefore on wheat prices in Europe.
"In the South of Russia, the country's largest production area, the harvest is nearly 80% complete, but yields are 25%-30% lower than in 2011. The situation is very similar in Ukraine where conditions have been terrible throughout the growing season and expectations are that production will be approximately 40-50% lower than last year, while Kazakhstan has been similarly affected.
Russia, Ukraine, Kazakhstan
Russia, Ukraine and Kazakhstan have traditionally accounted for around 25% of global wheat exports but this is likely to drop to less than 15% during 2012. With Russia's exportable tonnage likely to fall by over 50% this year, many people will be comparing the situation to that which we witnessed in 2010 and this has led to fears of another ban on exports. Going into the 2010, harvest carry-over of stocks from the previous campaign were much higher.
Related website:
• Offre & Demande Agricole UK (ODA)