Belarus, Moldova ban pork imports due to ASF in Ukraine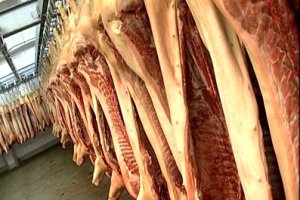 The outbreak of African Swine Fever (ASF) in Ukraine forced the neighbouring countries Belarus and Moldova to restrict pork product imports from that country.
The Belarus government imposed a ban on pork imports from the Zaporozhye region of Ukraine in connection with the discovery of the ASF outbreak. The Belarus Ministry of Agriculture and Food reported that imports and transition of either live pigs, pork and pork products from Zaporozhye region will be temporarily restricted.
The ban also applies to leather, hoof-and intestinal material, hair, meat from wild boars, hunting trophies received from species of animals susceptible to the disease, as well as for used equipment for the keeping, slaughtering and butchering of pigs, feed and feed additives for pigs, both phytogenic and animals origin. Feed additives of chemical and microbiological synthesis are exempted.
Moldova
Moldova also introduced a ban on imports of pork and pork products – their ban applies to the whole of Ukraine. The Moldova Ministry of Agriculture and Food Industry confirmed that the decision was made in connection the recent outbreak of ASF.
The ban on imports of pork and pork products from Ukraine will be in effect until African Swine Fever in Ukraine has been completely eradicated. (by Vladislav Vorotnikov)