Australian Pork Limited: Increase in pork levy up for discussion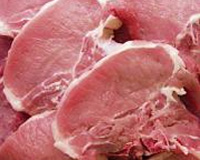 The peak industry body for Australia's pork producers, Australian Pork Limited (APL), is embarking on a series of national producer meetings to discuss the proposal for an overall 90 cent increase in the "marketing" portion of the Pig Industry Slaughter Levy.
APL CEO Andrew Spencer said the industry has not had an increase in the Pig Slaughter Levy since 1994. "Realistically when you look at inflation significantly diminishing spending power, reduced slaughters, coupled with increasing regulatory and compliance obligations on the industry, a levy increase seems an appropriate action to take.
"Future industry challenges are lining up and it would be to the detriment of the industry to abandon the positive work that has been achieved to-date.
"APL as an organisation has repeatedly demonstrated on many fronts its capacity to deliver. This includes growth in pork consumption; improvements in feed conversion; delivery of the Model Code of Practice for the Welfare of Animals: Pigs; Shaping our Future and facilitating the world's first voluntary phase out commitment of the use of sow stalls; not to mention the stemming of consumer panic over the Influenza A/H1N1 (swine flu epidemic) and our contribution to the very successful Pork CRC rebid," Mr Spencer said.
Pork producers are being urged to attend meetings across Australia to have their say on this important issue during the months of August and September (see table below for your regional meetings). Additionally, all levy payers have been contacted and encouraged to register to vote later in the year on this proposal.
Currently APL receives $1.35 per pig slaughtered for "marketing" and $1.00 per pig slaughtered for Research and Development (R&D). Additionally the R&D levy is matched dollar for dollar by Commonwealth Matching Funds from the federal government.
In respect to the proposed levy increase the APL Board has recommended, as a more affordable approach, that the increase occur over three trenches. The first increase of 30 cents would come into effect by 1st July 2012. The second wave of an additional 30 cents would take effect by 1st July 2014 and then the third and final phase of the increase by 1st July 2016. The total 90 cent increase will take the new "marketing" Pig Slaughter Levy to $2.25, which will then make the total levy $3.25 per pig slaughtered.
Source and for more info:
APL