Australian piggery placed under H1N1 quarantine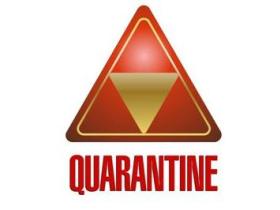 A piggery located in the Australian state of Victoria has been placed in quarantine after returning positive tests for H1N1.
The Department of Primary Industries (DPI) has now implemented strict biosecurity measures at the Goulburn Valley property and sent vets have been sent to investigate.
"While tests have confirmed the presence of Influenza A H1 at the piggery, it is important to stress that this is not a human health issue and that national and international food authorities continue to advise that pork and pork products are safe to eat," Victorian Agriculture Minister Joe Helper said.
All precautions were being taken to contain the virus on site and the movements of animals traced to ensure it had not spread, according to Victoria's Chief Veterinary Officer Dr Hugh Millar.
At this stage of testing, we do not know for certain if it is the same strain as the one affecting humans but it appears highly likely that it will be the same strain," he said.
The Victorian Farmers Federations (VFF) Pig Group said it had confidence in the DPI's quarantine and biosecurity measures.
Pig Group president John Bourke said the VFF would continue to monitor the situation in close consultation with Mr Helper's office and the DPI.
This is now the second case of swine flu detected at a piggery in Australia following a similar discovery in New South Wales last month.
Dr Millar has called on pork producers to report anything unusual in their herds to the Animal Disease Watch Hotline on 1800 675 888.