Australia: New welfare regulations for pig industry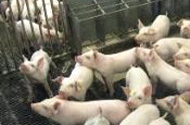 The State Government today urged pork producers to familiarise themselves with a new set of animal welfare regulations for the Western Australian pig industry.
The Animal Welfare (Pig Industry) Regulations 2010 provide for the welfare of commercially-kept pigs.
©
Key regulations include:
©©
· new minimum space requirements for pig enclosures
© · six-week limit on the time a sow can be kept in a farrowing crate
©©
· from 2017, a six-week limit on the time a pregnant sow can be confined in a sow stall.
©
The new regulations are derived from the Australian Model Code of Practice for the Welfare of Animals – Pigs 3rd Edition 2008.
©
Key elements of the code are being applied across Australia through the introduction of regulations in each jurisdiction.
©
Acting Local Government Minister Bill Marmion said this reflected all States and Territories' desire to have a nationally consistent approach to the implementation and enforcement of animal welfare standards.
©
The Department of Local Government, which administers and enforces the Animal Welfare Act 2002, and the Department of Agriculture and Food Western Australia, worked together in drafting the new regulations.
©
Agricultural and Food Minister Terry Redman said the regulations followed from a national consultative process which involved peak pig industry bodies, including the Western Australian Pork Producers' Association, and animal welfare groups.
©
"The national consultation process aims to ensure acceptable and agreed standards of livestock welfare are practised in Australia," Mr Redman said. "The regulations seek to find a balance between providing for the pigs' health and welfare needs and the challenges faced by managers who, in many cases, are in charge of significant numbers of them."
©
Mr Marmion said the regulations reflected the State Government's determination to achieve high standards of animal welfare, including those in livestock industries.
©
A $2,500 maximum penalty applies under the new regulations and come into effect immediately the regulations are gazetted.
©