Argentina: animal health alert due to H1N1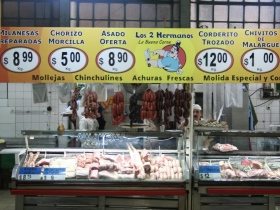 Argentinian authorities announced a national animal health alert as the influenza A (H1N1) virus had been detected on a second pig farm in the Buenos Aires province, Reuters reports.
"A state of alert doesn't mean there's high risk. It just means that the virus could appear in another farm," commented Jorge Dillon, director of Senasa, the service for animal health and food safety in Argentina.
"This virus has pretty mild symptoms in pigs, and of course, this poses no risk to public health," declared Dillon.

Alberta
Argentinian authorities assume that the contamination at the pig farms has happened through workers. In that case, it is likely that this is the second man-to-pig transmission of the novel H1N1 virus, after a case in Alberta, Canada, a couple of months ago.
Canadian health officials said a traveler carried the new virus from Mexico to Canada, possibly infecting his family and a herd of swine in May, but tests later showed the man was not the source of infection.
However, they did not rule out the possibility the virus could still have been transmitted into the herd by a person.
Measures
Authorities in Argentina also approved measure that would allow health services to carry out tests at pig farms and slaughterhouses to quicker detect future contaminations.
The flu strain has killed 137 people in the South American country during the Southern Hemisphere winter and the government has closed schools and urged Argentines to avoid crowded places to halt its spread.
The country hardly exports any pork.

Related websites: