Anpario – New commercial and technical director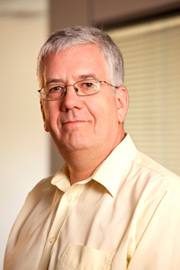 Anpario plc , formerly known as Kiotech International, has announced that Paul Forster will be undertaking the new role of commercial and technical director.
With this new role, Forster will assume overall responsibility for the technical department in addition to his current responsibilities for the commercial activities of the company.
"This change in role for Forster reflects the company's commitment to maintaining its customer technical service," said Anpario chief executive David Bullen. "Forster will be focusing on new product development as we have a number of exciting opportunities that will keep us at the forefront of the non-medicinal feed additive market. Forster's appointment will bring focus to this key business area."
At Anpario subsidiary Optivite, itself one of the UK's largest specialist animal nutrition companies, Richard Remmer has been promoted to director of Nutrition.
Remmer will now head the nutrition section of the company's central technical team which provides expert advice, service and product knowledge to a diverse customer base. It also gives significant input to product development.
"Optivite specialises in the development and manufacture of drug free ingredients and feed additives which improve the nutrition of farm animals," said David Bullen. "Remmer has been instrumental in driving and supporting the integration and the development of our product portfolios. His promotion underlines the important role Optivite's technical team has in terms of providing nutritional expertise and support to our customers."