Anpario first half results, 16% increase in sales revenue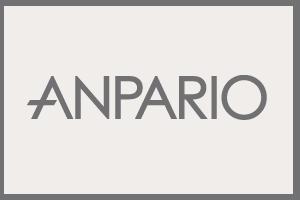 Anpario, an international supplier of natural high performance feed additives to enhance health, growth and sustainability in agriculture and aquaculture has announced its interim results for the 6 months to 30 June 2012.
Key points: Financial
25% increase in adjusted EBITDA to £1.35m (€1.70), 2011: £1.08m (€1.34m)
16% increase in sales revenue to £10.82m (€13.61), 2011: £9.36m (€11.78)
Cash balance of £2.83m (€3.56m) at 30 June 2012.
Key points: Operational
Meriden Animal Health Limited, acquired in March 2012, makes a full three month contribution.
Successful repositioning of UK Agriculture division delivers continued profit growth on previous year.
Organic feed division, Vitrition, more than doubles profitability through production efficiencies
Richard Edwards, executive vice- chairman, commented:
"The Group's performance is very encouraging, despite the disruption in European and Middle Eastern regions, and demonstrates the resilience of our geographic spread. The recent acquisition of Meriden Animal Health Limited has further bolstered our product range and the business is performing to plan. I am particularly pleased with the successful repositioning of the UK Agriculture Division, which is now focused on value-added feed additives, and Vitrition, our organic feed business, which is performing very well."
Results
In the six months to 30 June 2012 adjusted EBITDA increased by 25% to €1.70m, from €1.34m in 2011. Sales increased by 16% to €13.61 from €11.78 in 2011, benefiting from a maiden three months contribution from Meriden.
Related website
Anpario (formerly Kiotech)