Another taboo broken: pork cook book in Israel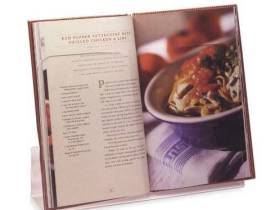 An Israeli cardiologist has broken a taboo in his country by devoting a complete cookbook to pork recipes, the German website n-tv.de reports. Religious Jews do not eat pork for religious reasons, so pork consumption is hardly known in Israel.
Eli Landau, aged 60, says his publication is totally new, although increasing numbers of people have shown interest in the white meat.
Motivation
Landau, who had to publish the book himself, says his motivation for writing the pork cook book can be found in his personal history. He grew up in Tel Aviv. One day, a young slaughterer, also a religious Jew, came to his mother's home in the early 1950s to thank for aid during the cold and depriving winter in the Second World War in the ghetto of Lodz, Poland.
The man had given his mother a piece of ham and had said: "This saved my life in the ghetto." From then on, the man had sent pork every week, although he was working in a kosher butchery.
Culinary values
Later, Landau studied in Modena, Italy and got to know the culinary values of swine and pork – along with many other recipes. Cooking became a hobby for him, which he developed next to his professional career as cardiologist. Hence, nowadays, Landau is a well known Israeli cooking tv-personality – hitherto involved with kosher cooking.
For many secular Israeli members of the public, pork is no topic to get mad about. In restaurants it can be ordered and in some supermarkets it can be bought.
According to Landau, pork is healthier than beef, but he emphasises he has no aim of converting the Israeli public. "I only would like to achieve that those who did eat pork anyway, know even better ways to prepare it. It's only a small book – I don't want to start a revolution."
Related website:
• N-tv