Animal nutrition boosts Cargill's earnings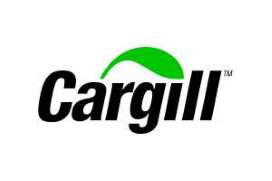 Cargill reported net earnings of $425 million in the fiscal 2015 third quarter ended Feb. 28, 2015, a 33 percent increase from $319 million in the year-ago period. The Animal Nutrition & Protein segment made the largest contribution to Cargill's third-quarter earnings.
Through nine months, the company earned $1.63 billion, up 13 percent from last year. Revenues in the third quarter decreased 11 percent to $28.4 billion; nine-month revenues totaled $91.97 billion.
Animal protein businesses up considerably
On a combined basis, the animal protein businesses were up considerably over a solid quarter in the prior year, with strong performance in Australian beef processing, Central American poultry, and US pork and turkey processing. Aided by gains in sales volume, the segment's animal nutrition businesses jointly increased earnings from the year-ago period. The animal nutrition operations in Venezuela incurred a charge related to the country's revision of its currency exchange system.
Animal nutrition innovation center
In Velddriel, Netherlands, Cargill opened its newly expanded animal nutrition innovation center, where Cargill scientists can work with experts from nearby universities to conduct research that supports the development of new products and services for customers in dairy, poultry and swine.