And the Pig of the Year title goes to…?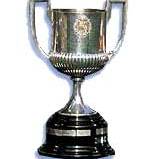 For the second year running Steve Loveless, from Bridport, Dorset, took the Pig of the Year title.
This year it was with his August-born, Large White boar, Port Bredy Prince.


This pig is having a very good season having been breed champion and one of the winning inter-breed pairs at the Royal, as well taking the breed title at the Great Yorkshire.


Judge, William Gregory said: "I am pleased the Pig of the Year is at the Great Yorkshire Show. All the exhibitors do look forward to coming here.