Alltech opens new office in Paraguay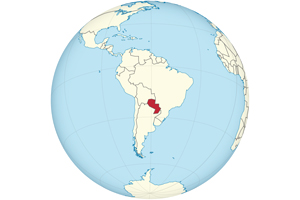 Alltech has recently opened a new office in Paraguay, marking a total of 14 offices, nine manufacturing facilities, four distributors and 1,028 employees in the region.
Guilherme Minozzo, vice president for Alltech Latin America said it was an honour to be able to bring many years of research and experience to the Paraguayan market and help in supporting the development of the Paraguayan agricultural industry.
According to the United States Department of Agriculture (USDA) and thanks to a continuous expansion in livestock production, the Paraguayan beef exports market is expected to grow at a rate of 8 percent during 2014 and reach 325,000 tons, enabling Paraguay to match Canada as a world supplier and become the seventh major exporter. The USDA also highlights the sustained growth of cattle in Paraguay and considerable international demand, particularly from Russia, its main buyer. Likewise, Paraguay's Ministry of Industry and Trade envisions that the production and exports of chicken and pork shall be the country's next economic leap in this growing global food market.
"Paraguay's agricultural world is yet to be explored and the industry has unique opportunities to achieve sustainable growth. For seven years we have been working in Paraguay providing ruminant health and nutrition solutions through our Mainumby distributor, and we identified the need to invest and work with the poultry and pig sectors as we do in the other countries in the region," said Horones Almeida, Alltech Paraguay manager.