Alberta Pork makes changes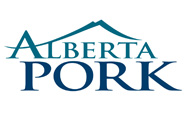 Alberta Pork, the organization representing pork producers in the province, is making changes to its board of directors.
Tees, Alberta producer Herman Simons, recently re-elected chairman in late 2009, has stepped down from the board for personal reasons.
Jim Haggins of Calgary, who was vice chairman, has replaced Simons as chairman, and Rocky Morrill of Dawson Creek, is the new vice chairman. The vacant board position occupied by Simons will be filled by an appointment by the board. Haggins, who was elected in the fall 2009 elections, is a veteran of the industry who has served in the past on the Alberta Pork board.
"We deeply appreciate the commitment of Herman Simons in his role as Region Two director and chairman over the past few years," says Haggins. "He has been a leader through some difficult times in our industry and has been a tireless worker on the Revitalization Strategy and other programs being developed by Alberta Pork. We wish
Herman and his family well."
The process for replacing a vacant board potion is determined by the regulations under which Alberta Pork operates, explains Haggins. That process does not allow for a byelection and states the board must appoint a new director.
©
To ensure the process is as open as possible, Alberta Pork is hosting an information meeting for producers and industry on Tuesday, March 16 from 12:30 p.m. to 4:30 p.m. at the Chalet, Westerner Park Grounds in Red Deer. The meeting will include a selection process by which Region Two producers can indicate to the board who they would like to see represent them alongside current Region Two director, John Middel.
©