Agrimex refreshes logo and website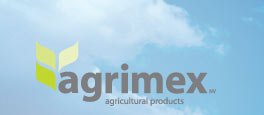 In order to streamline its sales and marketing activities and strengthen its corporate image among stakeholders of the European feed industry, Agrimex recently adopted a new company logo and house style.
Headquartered in Lille, Belgium, Agrimex supplies additives, specialty ingredients and avian vaccines to the European
animal nutrition
and
health industry
.
©
As part of this corporate identity the company's website©has been completely renewed with considerable updates regarding both content and style.
©
The website©gives a clear overview of the company's product portfolio, research & development activities, and technical marketing efforts of its high quality additives that provide the finishing touch for nutrition in the feed and food industry.
©
Focus
Since its foundation, the Belgian company©has put a strong focus on research, product development and technical product support.
©
The new website will be used as an additional communication channel to better service and inform customers and to stimulate international growth.
©
Interested parties will have the opportunity to subscribe to a newsletter that will be launched in the first quarter of 2010.
Related website: