AgFeed purchases several pig farms in China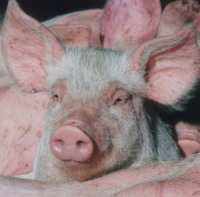 China's AgFeed Industries, Inc. has signed agreements to acquire majority ownership of several commercial pig farms located in south China provinces. AgFeed anticipates these acquisitions will close by early May 2008.
AgFeed has agreed to pay, on average, less than 3 times projected 2008 net income for these businesses.

The new acquisitions are expected to generate approximately 390,000 in annual pig production for AgFeed. The Company anticipates that this additional production will add approximately 250,000 pig sales to its 2008 revenues.

AgFeed previously provided guidance indicating that it would achieve approximately 120,000 pig sales in 2008 from its currently existing pig farm operations.