AgFeed Industries: Positive outlook in China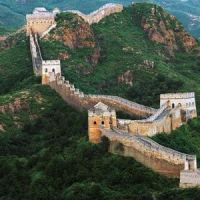 Agfeed, the largest commercial hog producer and the largest premix feed company in China, has announced record financial results for the quarter ended June 30, 2008.
AgFeed generated record sales and earnings across the board. China's corn prices have stayed relatively flat due to the country's abundant domestic corn production, coupled with government restrictions on corn exports and ethanol production.

Rapid expansion
"AgFeed has direct access to the wealthiest pork consumer markets in China and captures some of the highest hog selling prices. We anticipate continued rapid expansion in these key consumer regions and expect to deliver strong financial results in our 3rd and 4th quarters," Songyan Li, Ph.D., AgFeed's Chairman, commented.

China has the world's largest and most profitable markets for hog production with approximately 600 million hogs produced annually. More than 1.2 billion Chinese consume pork as their primary source of meat. 65% of all meat consumed in China is pork. Chinese consumers consume more pork each year than the rest of the world combined. Hog production in China is exempt from all taxes.

Strategic positioning
Agfeed's strategic positioning in the wealthy Shanghai and Guangdong regions caters to high income levels as well as deep pork consuming cultures. Four feed manufacturing plants are located in the same regions as the hog farms, permitting significant cost savings on raw material purchases from which greater economies of scale are realised, thanks to an integrated feed to hog production model.
AgFeed is in discussions to acquire multiple producing hog farms which will strengthen 2008 earnings. The company's growth model for 2009 will continue to be both organic growth and strategic hog farm acquisitions.
Genetics
AgFeed intends to implement a superior hog genetics program beginning in the remainder of this year to further reduce our hog production costs. A quality hog genetics program utilising the right hog types can drastically reduce hog production cost by up to $35 per hog from current cost levels.
Dr. Li continued: "On the strategic front, AgFeed is a ready platform for entering China's vast and highly profitable integrated hog/pork markets. We believe AgFeed is currently the only hog supply source in China capable of delivering more than half a million quality raised hogs annually on a contract basis. Poorly raised hogs could put consumer health at great risk and jeopardize one's well established brand name. AgFeed is open to a variety of options in our ongoing strategic discussions with several leading global players."
Related Website

•
Agfeed Industries
Subscribe here to the Pig Progress newsletter