African Swine Fever outbreak close to Ukraine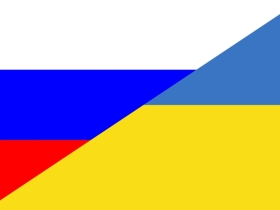 A new case of African Swine Fever (ASF) has been reported in the South Russian Rostov region, this time in Gukovo – at 5 km of the Russian-Ukranian border.
Rosselkhoznadzor, the Russian Federal Service for Veterinary and Phytosanitary Surveillance, took measures following the detection of the outbreak.
In addition to other preventive, surveillance, and control measures, road control posts have been operated by the police since 27 February, 2010.
Ukraine
The town is situated about 5 km from the Russian-Ukrainian border. In a report by ProMed Mail, sent out by the International Society of Infectious Diseases, was written: "It may be assumed that Ukrainian wild boars are not separated from their Russian counterparts in Rostov, which means a direct, immediate threat of infection in the Ukraine."
Following previous ASF outbreaks in the Russian Rostov region, preventive steps have been undertaken in eastern and south eastern Ukraine.
So far, ASF has been reported from nine main administrative regions in Russia, all included within the Southern Federal District. The infected regions were Chechnya, North Ossetia-Alania, Orenburg, Ingushetia, Stavropol, Krasnodar, Rostov, Dagestan, and Kalmykia. Since September 11, 2009, when the second epizootic started, Russia reported 38 outbreaks of ASF to the World Organization for Animal Health (OIE).
Related websites:
• World Organization for Animal Health (OIE)
• International Society of Infectious Diseases (ISID)