African Swine Fever forces Finnish to raise their defences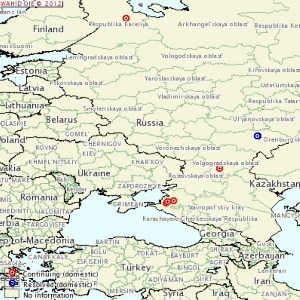 The recent African Swine Fever outbreaks in the Russian republic of Karelia has alarmed neighbouring Finland, which is a Member State of the European Union.
The Finnish Food Safety Authority Evira announced it will examine both domestic pigs and wild boars for African Swine Fever (ASF). If farmers suspect that pigs on their farm show signs of ASF or any other serious contagious animal disease, they are obliged to immediately contact their municipal veterinarian for further investigation of the situation.
If a wild boar is found sick or dead in nature, this should also be reported to the municipal veterinarian in order to have the animal examined at Evira. Rosselkhoznadzor, Russia's Federal Service for Veterinary and Phytosanitary Surveillance said that the outbreak was most likely due to feeding swill to pigs.
Karelia
The African Swine Fever (ASF) virus was recently found in the Segezha region in the Republic of Karelia. This is located east of Nurmes, some 160 km from the Finnish border. Evira speaks of outbreaks on two farms. The Organization for Animal Health (OIE) received an update of the outbreak – the OIE report mentions a 'farm' where eight pigs were found to be infected, seven died and one had to be culled.
The Finnish summarise in their press release that ASF started spreading in Georgia, in the Caucasus region, in 2007 from where it has spread to different parts of Russia. The first case of ASF in the neighbouring areas of Finland was detected near St Petersburg in autumn 2009.

ASF can spread directly from one animal to another or indirectly with people, cars or, for example, poorly cooked meat. Feeding food waste to pigs is absolutely forbidden in Finland and throughout the EU. It is forbidden to import any pigs, pork or foodstuffs made of these even for own use from regions where ASF has been detected.
Related websites:
• Rosselkhoznadzor
• Evira
• Organization for Animal Health (OIE)