About 450 sows die in Netherlands pig farm blaze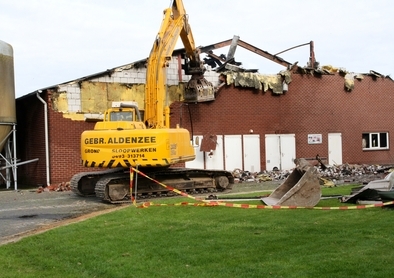 About 450 sows and 1,500 piglets died in a farm fire near the Dutch town of Deurne, in the South of the Netherlands last night.
A fire brigade spokesman said that the blaze was reported half an hour after midnight. When fire fighters arrived at the scene, the building was completely in flames. Nothing is known yet as to what may have caused the fire.
A short video of the farm fire can be viewed here.