2008: China is largest pork importer in history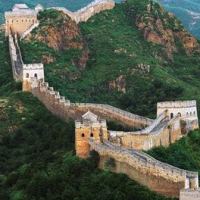 China's overseas purchases and imports of pork and pork products in the 2008 calendar year were unprecedented for any single country in history; according to US Meat Export Federation (USMEF) calculations from just-released Chinese trade data.
Based on import totals from China and Hong Kong, the country imported 1.925 million metric tonnes (4.2 billion pounds) of pork and pork products last year, including 1.161 million tonnes (nearly 2.6 billion pounds) of pork variety meats and 764,000 tonnes (1.7 billion pounds) of pork cuts.
Available trade data suggests that China's imports eclipsed the previous single-year record of 1.022 million tonnes (2.2 billion pounds) of pork imported by Japan in 2005.
"The volume demonstrates the huge influence China can have on global markets when supply and demand become imbalanced," said Joel Haggard, senior vice president of USMEF's Asia Pacific region. "The import volume, though huge, represents less than 5% of China's consumption."
Although final data for 2008 is not yet in, USMEF estimates that total US pork and pork product exports to China and Hong Kong reached 386,000 tonnes (851 million pounds) valued at nearly $700 million in 2008. The EU and Brazil were the other major pork suppliers to the region.
Related Website
• USMEF
©