100 columns on pig health, medicine and welfare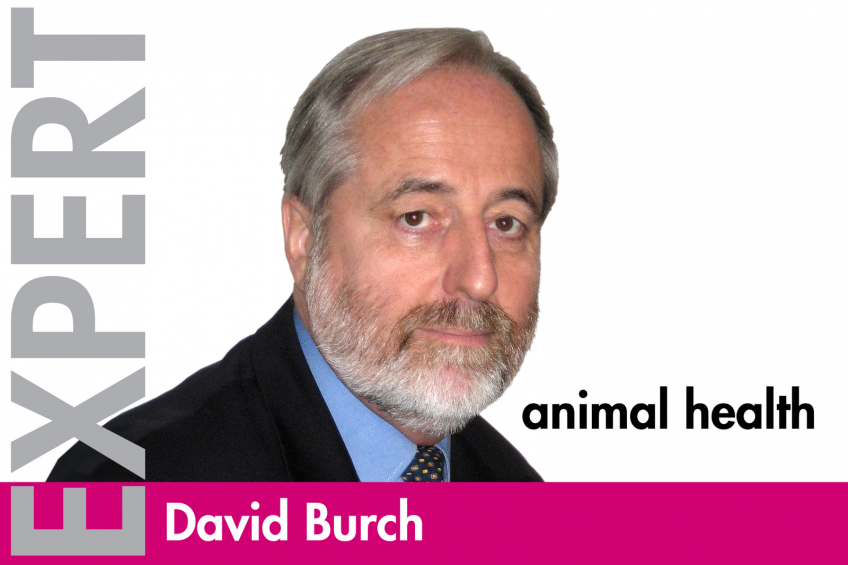 David Burch has written over 100 columns for Pig Progress over the years, ranging from EU feed medication legislations, antimicrobials, to pig health and welfare, for example tail docking. Read further as he reflects back on some of them and gives his take on what he thinks will be making the headlines this year.
Medicines
This year the EU veterinary medicines and feed medication legislation should be agreed, apparently all the amendments have been reviewed and the veterinary medicines legislation has caught up with the feed medication so they can be approved together. The Dutch Presidency is keen to push these all through so the legislation may be approved later this year or early 2017. It depends on how contentious it still is.
I have published several columns on this and I am concerned that the legislation will be over-restrictive, banning the preventive use of antibiotics, which is essential in pig production; introducing unreachable targets for the carry-over of antibiotics in feed, so effectively stopping their production, in line with Germany and the Netherlands. There is still some hope that sensible targets of use are achieved, especially in the high user countries. The benefits/risk to human antimicrobial resistance, which is the key driver to the legislation, is considered likely to be minimal in comparison with the overall over-usage in humans.
The EU Parliament was forced to take down a report document last year regarding the use of antibiotics in feed, as the work was considered to contain 'criticisable research and propaganda' (3949 hits and 3 comments – normally, I hope for 1000 hits and a good one is 2-3000 with possibly a comment, so this was pretty good). However, it does not appear to have stopped the EU Council and Commission pushing forward on potentially over-zealous legislation, which may impact the future health and welfare of our animal production.
We wait to see what comes out and I am sure other countries outside the EU are also watching closely, as their legislation is likely to be in the firing line also in the future. The EU appears to want to be a leader and spread their deliberations to the rest of the world, whether they are ready or capable or not. One of the most read columns was about the clash over the classification of antibiotics between the EU and WHO (5228 hits and 2 comments).
The WHO list is over-restrictive aimed at supporting human health and the EMA recommended a more moderate/practical approach supporting animal health. This has been brought into turmoil since the discovery of colistin resistance genes, which appear to have been transmitted from animals to man. There is much in the medical press over this but a recent French paper suggests the gene was in an isolate in calves as far back as 2005. Colistin has recently become considered the last resort antibiotic in human medicine, as they have worked their way through all the others.
Disease transmission and control
In 2014, we were terrified that the new virulent strain of porcine epidemic diarrhoea (PED) virus would be casually imported into the EU by breeding stock imports from the US (3669 hits), where it has been and is still a major problem causing high piglet mortality. A couple of European countries have reported the introduction of the infection e.g. Italy, Germany, Netherlands and Ukraine, but fortunately, it does not appear to have developed into the same problem as in the US. Still, it is one to watch. France wanted to make it notifiable in the EU, however, the UK has just made it a 'notifiable disease' but farmers will not receive compensation for losses or eradication. Rigorous testing is essential to stop it being imported.
African swine fever (ASF) still seems to be grumbling on in the East of Europe close to the Russian and Belorussian boarder. For a 'notifiable disease' it is amazing how long it has taken to stamp out. The borders are open and there is easy access across them for wild boar etc and so it continues to spread. Ostensibly, this has caused an embargo on pork exports to Russia, which has probably resulted in over-production in the EU and a rapid and damaging drop in pork prices.
Another minor indication of problems regarding EU free trade might be the outbreak of methicillin-resistant Staphylococcus aureus (MRSA) in Northern Ireland. Pursuing highly prolific sows has resulted in the import of breeding stock straight into the country, possibly without testing for MRSA or US PRRS, from Denmark, which has seen a reported explosion in the incidence of the infection in their own breeding herds. England and Wales put in import controls and seems to have a very low incidence of the infection still and to date Public Health England have not reported that MRSA CC398 is a growing problem in people (3 cases and 2 associated with foreign travel). So we still sit tight with our fingers crossed that it is not widespread, as some organic organisations have implied. It is being found in pig meat but mainly imported from Denmark and Ireland. Further epidemiological work is required here to clarify the sources and spread and put in some controls, ideally stopping its potential spread to the human population – or is that not considered of any importance anymore?
Disease eradication is also popular – swine dysentery (SD) (3605 hits) and enzootic pneumonia (EP) (3238 hits). The health of our pigs is critical to the efficiency of production and with the potential restrictions on antibiotic use we must take more care and seriously consider eradicating PRRS virus, EP, Actinobacillus pleuropneumoniae and SD. On one farm, which we eradicated PRRS and EP, the average daily gain has gone up 20% and feed conversion efficiency 15% from weaning to finish and they have stopped using routine antibiotic medication.
Welfare issues
Looking back over some of my older columns I was amazed that a blog on Tail docking of piglets received 17783 hits and 9 comments. It was written in 2007, and for a subject which causes so much concern, we have really made very little progress. The same arguments for docking are put out, understandably, and in practice it is still common. More research into tail biting has taken place but we are not yet in a position to end it or tail docking.
Gestation stalls only got about 2000 hits but 'freedom farrowing' – banning of farrowing crates received 3485 hits plus 10 comments. I still think there is some way to go on this and actually progress and research into it is proceeding well.
Stopping castration is also still a long way off (2792 hits) and there is still a great debate over controlling pain when doing it and also the problems with boar taint if it is stopped. Again, I think there is some way to go on this.
Conclusions
There is still a lot of excitement ahead for pig producers in 2016. I can't say it is all good news but there will always be market opportunities available. Medicines legislation in the EU is top of my agenda unfortunately, as it is more politics than science driven at times but improving pig health must be everybody's target and focus, either by eradication, improving biosecurity etc.
Europe is a strange place to live, with all the different countries and national interests, and politically it can be very frustrating, bureaucratic and time consuming. However, it is a good place to live and many people want to come here. Hopefully, we will not have a Brexit this year.