Read more about recent developments in the pig genetics and equipment sector. More developments in the pig feed business are to follow in the next update.
Boehringer Ingelheim reveals plans after Merial deal…
Early April, some 3 months after acquiring animal health company Merial in a strategic transaction with Sanofi, Boehringer Ingelheim revealed its ambition to compete for industry leadership worldwide in animal health. The newly formed company, being now the world's second largest in animal health, has identified animal health as a long-term development priority. The company is top provider worldwide of parasiticides and vaccines for both production animals and pets, as well as the global leader in the pets, swine, equine and veterinary public health categories, with a strong position in poultry and cattle.
"We see an important opportunity to capitalise on the evolving trends and critical needs to prevent disease and manage the health of animals worldwide," said Joachim Hasenmaier, head of the company's animal health business unit. "We intend to do so by ensuring a smooth integration of our businesses; extending our leadership in vaccination and parasite control programs, and focusing on pet care solutions. It is our ambition to develop new products and solutions that address unmet customer needs with an industry leading R&D investment up to 10%."
Pig Progress
interviewed Dr Hasenmaier last year.
…and so did Ceva Animal Health
Part of the Merial inventory moved to Ceva Santé Animale. This included swine and cattle vaccines and multi-species nonsteroidal anti-inflammatories. All products became immediately available through local Ceva companies or its distributors, with no interruption of supply. Ceva has been consistently one of the fastest growing top-10 veterinary businesses in the last decade, investing heavily in the development of vaccines, as part of its global preventative health strategy.
Ceva closes joint-venture with Ebvac
More news on Ceva, as the company eyes the market in China too. In the presence of the Chinese Prime Minister, Li Keqiang and French Prime Minister, Bernard Cazeneuve, Ceva Santé Animale and Ebvac signed a joint-venture agreement to create a new business, Ceva Ebvac, focused on the swine sector.
Ebvac was founded in 2005 by the China Animal Health and Epidemiology Center (Cahec), through its subsidiary company Qingdao Yebio, a part of the National Institute of the Ministry of Agriculture. The company is based in Hangzhou City, close to Shanghai and focuses on vaccine research, production and service. In 2016 it achieved sales of RMB 140 million (€19 million) and has averaged growth of 20% per year for the past 5 years. Swine vaccines are the major driver of this growth, representing more than 55% of sales.
Biosecurity take-over: Theseo acquires Ewabo
Theseo, part of the Avril Group, and Ewabo, two major players in livestock biosecurity, will develop an alliance to reinforce their positions in the European market for animal husbandry, creating a new set of livestock biosecurity leaders.
The agreement signed by the two parties anticipates an acquisition of 100% of shares of the company Ewabo by the Avril Group, whose biosecurity & nutrional specialties (BSN) business line – which includes Theseo – thereby continues its growth and international expansion. Through this acquisition, BSN reaffirms its ambition of positioning as a global leader in innovation for sustainable animal production.
This new venture dedicated to livestock biosecurity will include, after the integration of Ewabo, 100 employees, spread over 4 production sites in France, Germany, the UK and Brazil. The cumulative turnover is almost €25 million.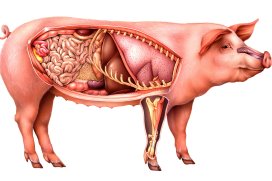 Find out all there is to know about pig health using Pig Progress' unique Pig Health Tool
IDT Biologika: new American health unit…
German-based animal health company IDT Biologika announced a series of expansions recently. The company established a new organisation to serve the Americas. IDT Animal Health Americas will leverage the company's global expertise and technology to offer a range of autogenous, wildlife and commercial vaccines and diagnostic solutions for use in animals. José Ochoa has been appointed head of the new regional business unit for the Americas.
…and integration of Ridgeway Biologicals
Another new member in the IDT Biologika family is Ridgeway Biologicals, from Compton, Berkshire, UK. The new acquisition was signed earlier this year.
Ridgeway Biologicals is the leading manufacturer for autogenous vaccines in the UK, with 25 employees working at its facility. The company's competence and capabilities are based on its own research & development department with the development of bacterial vaccines. Poultry, pig, ruminant and aquaculture vaccines of Ridgeway Biological are sold within Europe through a network and co-operations.
Roslin Technologies raises £10 million
The company Roslin Technologies has raised £10 million (€11.7 million) from institutional investors The British Innovation Fund. The agritech start-up aims to commercialise the intellectual property and know-how of the University's Roslin Institute and The Royal (Dick) School of Veterinary Studies, the UK's leading vet school, changing agricultural productivity on a global scale through new science.
Based at University of Edinburgh's campus, the company takes advantage of facilities and infrastructure. Among the first technologies planned for commercialisation are a low-cost manufacturing system to produce therapeutic proteins in chicken eggs, allowing drug discovery for diseases; methods for biobanking poultry germplasm to preserve genetic