Webinar on feed safety and security (and ASF)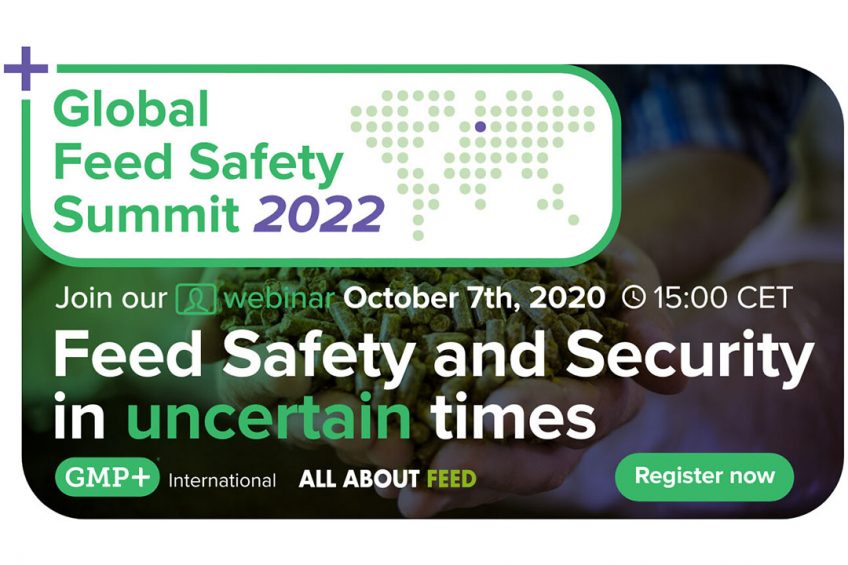 Leading up to the 2022 Global Feed Safety Summit, a series of webinars will focus on feed safety and security. The series will kick off on Wednesday, October 7th. Unsurprisingly, African Swine Fever virus also plays a role in the 1st webinar.
In order to be able to guarantee feed safety, the concept of Good Manufacturing Practices (GMP) is essential. GMP+ International is an organisation deploying a certification scheme, making it easier for companies to contribute to safe feed. In the feed safety certification industry, the organisation has a global market share of 70%. GMP+ International has almost 20,000 members.
Register here for the webinar on October 7th
Preparing for the Global Feed Safety Summit, GMP+ International teamed up with Pig Progress' sister title All About Feed to host a series of webinars. The first hour-long webinar on Wednesday, October 7 will start at 3pm CET and will feature 3 expert speakers.
3 speakers will address the following topics:
Prof Dr Wim van der Poel, DVM, senior scientist at Wageningen Bioveterinary Research. He will zoom in on the importance of the assessment of virus safety in animal byproducts, used as ingredients for feed.
Kobe Lannoo, global category manager pigs at Agrimprove, the functional feed ingredients brand of the Royal Agrifirm Group. The title of his contribution is 'Feed mitigation: the missing link in biosecurity'. He will zoom in on the ability of viruses to spread with a minimum of virus particles.
Johan den Hartog, managing director GMP+ International. He will pay attention to different bio-threats and hazards in the whole feed supply chain. In addition, he will answer the question as to how feed safety assurance can aid in eliminating and or preventing the threats.
The webinar will be broadcasted from Rotterdam, the Netherlands and will start at 3pm. That moment corresponds to:
Tokyo, Japan: 10pm
Beijing, China: 9pm
Bangkok, Thailand: 8pm
Mumbai, India: 6.30pm
Moscow, Russia: 4pm
London, UK: 2pm
São Paulo, Brazil: 10am
New York, NY, United States: 9am
Des Moines, IA, United States: 8am
Salt Lake City, UT, United States: 7am
San Francisco, CA, United States: 6am
Register here for the webinar on October 7th