Weaning pigs: Antioxidants and probiotics can help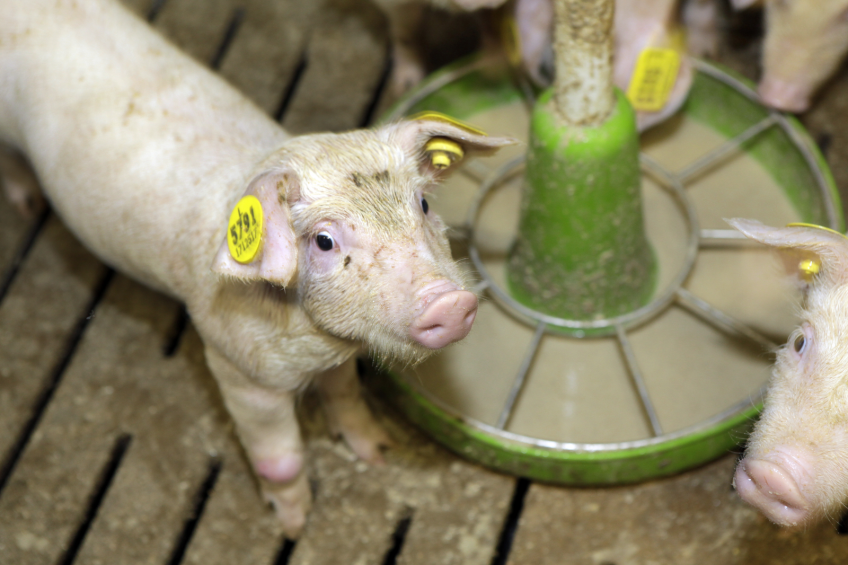 3 new studies on swine nutrition and welfare were presented by Lallemand Animal Nutrition at the International Pig Veterinary Society (IPVS) Congress in Dublin, Ireland, 7 – 10 June 2016.
These studies address critical issues of pig production, stressing the importance of nutritional management during key periods of stress such as weaning, vaccination and heat stress in piglets, as well as liquid feed hygiene and liquid feed fermentation profiles in fattening pigs.
Probiotic yeast and gene expression
Weaning is a key period of stress in swine production. A study, presented in partnership with the University of Nottingham, used a transcriptomic approach to better understand piglet response to weaning stress and the effects of the live yeast Saccharomyces cerevisiae boulardii CNCM I-1079* at the level of gene expression in the piglet gut.
This powerful genetic approach confirmed that weaning is a period of intense stress for the piglets. The expression of more than 1,000 intestinal genes were affected. In particular, genes involved in the inflammatory response, defence against pathogens and the degradation of host tissues. In contrast, the probiotic yeast S. cerevisiae boulardii CNCM I-1079 was able to reduce the negative impact of weaning, suggesting a protective role on the gut barrier function and immune-regulation. These results offer insights into the modes of action of the probiotic, indicating that it may alleviate the consequences of weaning stress by promoting regulatory immune responses and maintaining gut barrier integrity.
Oxidative stress model
Another study dedicated to weaning was presented by Dr F. Barbé on 9 June 2016. It described the development and validation of a model of oxidative stress in weaned piglets and evaluated the benefits of extra antioxidant supplementation with vitamin E, organic selenium* and superoxide dismutase (SOD)-rich melon pulp concentrate**. The study, conducted in partnership with the French Pork and Pig Institute (IFIP) on 360 starter pigs, indicated that heat stress and double vaccination, used as stress triggers, were associated with different specific biomarkers of increased oxidative stress and inflammatory status. At the same time, both sources of stress were linked to reduced zootechnical performance (average daily gain). The antioxidant supplementation helped restore antioxidant status and zootechnical performance in this stress model. The study further confirms the interest of appropriate antioxidant strategies during stress periods such as weaning.
Field survey on liquid feed quality
Finally, a field survey was conducted by Lallemand Animal Nutrition in Northern Italy in order to characterise the fermentative profile of liquid feeds commonly used in fattening pigs, and the impact of different ingredients on the fermentation. For this survey, 77 liquid feed samples from 65 farms were analysed. The results suggest that the composition of a liquid diet affects the quality of the feed. As an example, pH is strongly affected by the use of whey. However, this impact of diet composition can be partially managed by the use of lactic acid bacteria Pediococcus acidilactici MA 18/5M to control the fermentation, ensuring a better hygiene of the feed.
*ALKOSEL®R397, ** MELOFEED®
Abstracts of IPVS are available here.