US: New tools to manage PEDv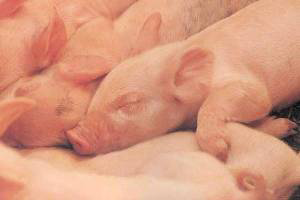 Many of the key learnings gained from area regional control (ARC) programs targeted at PRRS virus over the last six years are now being used to help producers manage, monitor and share information on other swine diseases, including Porcine Epidemic Diarrhea (PED) and influenza.
In addition, the Disease Bioportal website (bioportal.ucdavis.edu) managed by University of California, Davis, also is proving helpful to veterinarians in tracking disease outbreaks such as PED.

Laura Schulz-Dalquist, DVM, Swine Vet Center, St. Peter, Minn., works with producers in five states and with the Lyon County, Iowa, ARC program. She says the ARC programs have demonstrated the importance of producers in the same area or region working together in order for all to benefit from the data that's generated. "It's been rewarding to see producers accept and participate in ARC and the improved communication and management that results from everyone better understanding disease status, history and transmission dynamics.

"Thanks to ARC programs, the communications networks that have evolved have made it extremely helpful in providing important disease information to producers in a more timely manner," she says.

Erin Johnson, DVM, technical manager, PRRS Solutions Team, Boehringer Ingelheim Vetmedica, Inc. (BIVI), says many producer groups have taken the ARC framework and applied it to help fight the spread of PEDv. As the original developer of the ARC concept for PRRSv, BIVI continues to provide a wide variety of support to meet the needs of producers and the ARC programs as they evolve, and helps facilitate the sharing of disease information regularly at industry meetings.

"The goal of ARC projects is to better understand and control the spread of disease in their neighborhoods, townships and counties. Groups of producers achieve this through developing processes to provide open and transparent communication, cooperation in outbreak investigations, and coordination of their individual disease control efforts to create an area effect."

In addition to ARC, Schulz-Dalquist has been using the Disease Bioportal, a web-based system that provides access to real-time or near real-time local, regional and global disease information. The Disease Bioportal, operated by the Center for Animal Disease Modeling and Surveillance at UC, Davis, provides additional layers of disease information such as geography, historic overview and strain information that can be useful to veterinarians in managing or preventing disease outbreaks.

"We've used it for PRRSv and it provides mapping, dendrograms and disease outbreaks over time," says Schulz-Dalquist. "By combining the producer-based ARC information and its organized communications network with the extensive disease data from Bioportal, we're able to do a much more effective job helping manage and track PRRSv.

"While we are just now looking to use these tools for PED, we're optimistic they'll help us to better understand the movements of this highly contagious disease and how to more effectively manage it."

With the continuing spread of PED virus, producers are encouraged to contact their veterinarian for appropriate diagnostic and treatment recommendations.