US hopes to look beyond PED at World Pork Expo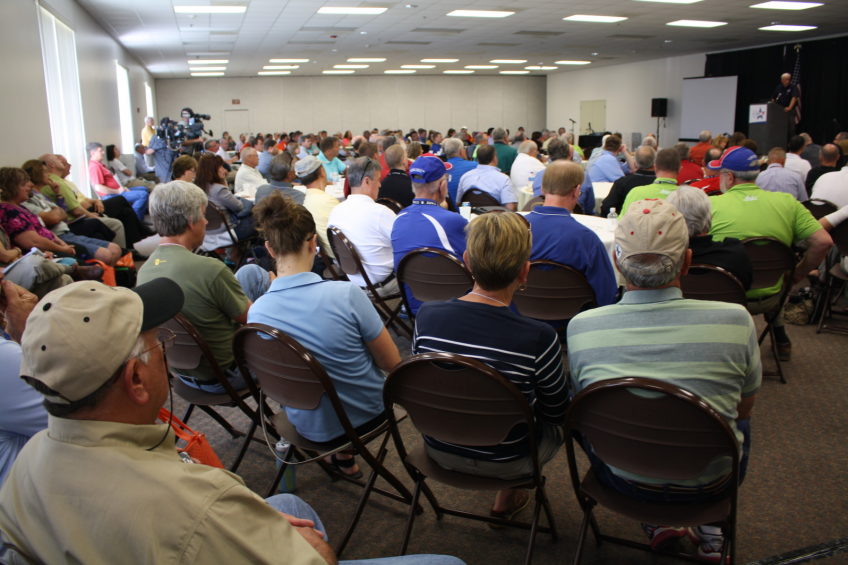 Porcine Epidemic Diarrhoea virus (PEDv) has made the US pig industry suffer for the last 48 months. Slowly, however, the effects of the disease is withering away and the ?attention is shifting to other areas again, as can be seen at the upcoming World Pork Expo.
If the signs are not misleading, it looks like the US crisis around Porcine Epidemic Diarrhoea has reached its zenith. Numbers of new occurrences appear to have been relatively low recently and more pigs than ever have been presented at slaughterhouses, according to Dr Steve Meyer and Len Steiner, two leading agronomists, jointly responsible for the well-known Daily Livestock Report.
In mid-April they noted, "Piglet survival has been remarkable this year relative to one year ago and the improvement is not just because of PEDv. It is due to a sharp increase in the general health status of the US herd. PEDv is the leading factor due to its huge impact one year ago. But the top chart demonstrates that the frequency of PEDv on sow farms owned by companies surveyed by the University of Minnesota is sharply lower than one year ago with the worst weeks this year seeing only nine sow farms break with PEDv."
According to the scientists, the PEDv outbreak seems to have had a positive effect on general awareness for biosecurity. They added, "The other factor of piglet survival is a second year of very low incidence of Porcine Respiratory and Reproductive Syndrome virus (PRRSv). This disease has been a plague for several years primarily because it mutates so readily and there is limited cross immunity between the serotypes. Last year's significant reduction in PRRSv frequency was attributed largely to Draconian biosecurity measures taken to fight PEDv. This year's low PRRSv figures support that conclusion."


Lessons
Exactly that theme – the lessons that can be learnt from the PEDv outbreak – will be key at the upcoming World Pork Expo 2015, held in Des Moines, IA, from 3-5 June. In a special Pork Academy Seminar on Thursday, 4 June, Dr Paul Sundberg of the National Pork Board will speak about 'The Swine Health Information Center – A New Defense for the Industry'. In short, Sundberg will share how the centre can help with coordinated federal, state and industry responses in case another disease hits the US pig industry. In addition, Mark Rice of North Carolina State University will zoom in on a method for rapid on-farm swine mass-depopulation.
Further topics suggest that slowly but surely, the attention is shifting to other themes again, like sow lifetime productivity, pork quality and young animal care. In total, almost 400 booths will be there for the expected 20,000 visitors from over 30 countries. Fourteen companies from China will present themselves.
And well, who simply can't let go of the virus that has made the US pig industry suffer for several years and killed approximately 8 million piglets, there is always the PEDv update by Paul Thomas of the AMVC, on Wednesday, 3 June at 1.30 pm.