US Academy of Sciences publishes 11th edition of Swine NRC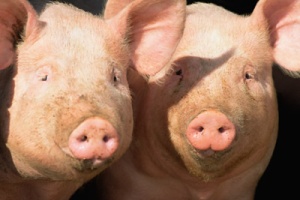 The US National Academy of Sciences has released the 11th revised edition of Swine NRC, the Nutrition Requirements of Swine. The last edition of this work came out in 1998.
The new edition, produced by a committee of 10 swine nutritionists and with the USDA ARS, has been updated and expanded to aid farmers in formulating pig diets. The 11 Revised edition includes:
Updated energy and nutrient requirements for pigs in all phases of production.
Information on new feed ingredients from the biofuels industry and other new ingredients, such as novel soybean products.
New chapters on lipids, carbohydrates, potential feed contaminants, and on the digestibility of nutrients and energy.
A new evaluation standard for phosphorus: standardized total tract digestibility. Requirements for STTD phosphorus by all categories of pigs and STTD phosphorus content of feed ingredients.
Information on the effects of feed processing (pelleting, extrusion, and reduced particle size).
Strategies to increase nutrient retention and reduce nutrient excretion.
Expanded feed composition tables.
An updated computer model to estimate nutrient requirements for pigs.
Identification of future research needs.
The book can be ordered from The National Academies Press.
The new NRC is also the topic of a podcast produced by the Stein Monogastric Nutrition Lab. Click here for the podcast.
About Swine NRC
Since 1944, the National Research Council has published 10 editions of the Nutrient Requirements of Swine. This reference has guided nutritionists and other professionals in academia and the swine and feed industries in developing and implementing nutritional and feeding programs for swine. The swine industry has undergone considerable changes since the tenth edition was published in 1998 and some of the requirements and recommendations set forth at that time are no longer relevant or appropriate.
The eleventh revised edition of the Nutrient Requirements of Swine builds on the previous editions published by the National Research Council. A great deal of new research has been published during the last 15 years and there is a large amount of new information for many nutrients.
In addition to a thorough and current evaluation of the literature on the energy and nutrient requirements of swine in all stages of life, this volume includes information about feed ingredients from the biofuels industry and other new ingredients, requirements for digestible phosphorus and concentrations of it in feed ingredients, a review of the effects of feed additives and feed processing, and strategies to increase nutrient retention and thus reduce fecal and urinary excretions that could contribute to environmental pollution. The tables of feed ingredient composition are significantly updated.
Nutrient Requirements of Swine represents a comprehensive review of the most recent information available on swine nutrition and ingredient composition that will allow efficient, profitable, and environmentally conscious swine production.

Sources: