Understanding PEDv takes a long time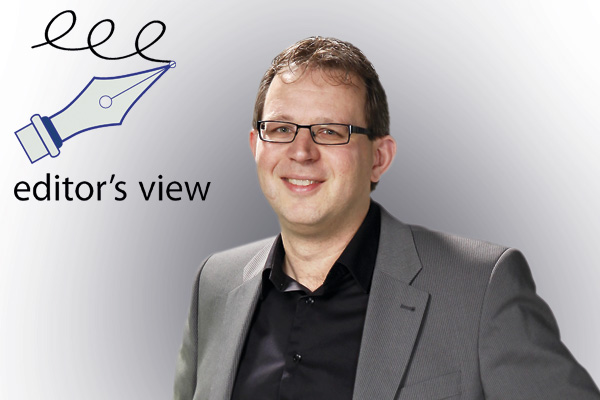 The planners of the International Pig Veterinary Society (IPVS) Congress carefully kept the best for last, in Cancún, Mexico last week.
On the first two days of the IPVS Congress, it was as if there was no such thing going on as Porcine Epidemic Diarrhoea virus (PEDv). Only on the closing day, PEDv as a topic was scheduled and it seemed everyone had been waiting for this. The lead lecture by Dr Kyoung-Jin Yoon of Iowa State University drew a packed house with many veterinarians having to stand on the side, as if everybody hoped to hear the answers.

Definite answers were not to be found however. If one thing has become clear it is that the virus is still surrounded by mysteries and that scientific progress only moves slowly. It is still not known how the virus entered the Americas, little is certain as to how it spreads. It depends on whom is speaking of course – some say that unofficially a lot more is known than is being reported and point to in-feed ingredients, others however spend the full 20 minutes of their time explaining what they found when investigating potential environmental spreading.

How much still needs to be learned could be seen from the presentation of Dr Laura Greiner of Carthage Veterinary Services, Iowa. Based on on-farm detection she noted that there appears to be a delay of 24 to 48 hours post-introduction before clinical signs of PED virus are detected by caretakers, meaning that infection could have happened as much as two to four days prior to the onset of disease. Important knowledge, as this places the quest for a potential source of infection on a farm in a different perspective.

Interesting as well were presentations by Paul Thomas, Iowa State University, who told about his attempts to figure out what could be good procedures to inactivate the virus in the presence of faeces in transportation trucks. He attempted to inactivate the virus by a combination of time and temperature. He concluded that ten minutes at 71° C (or 160° F) is sufficient; or one week at room temperature (20° C or 68° F). He added, "No other combinations of time and temperature were shown to be effective at inactivating PEDv."

In a different trial he also tested a disinfectant powder – but under his conditions this did not inactivate the virus.
In the search to understand more, a gripping story was told by Matt Ackerman, from Swine Veterinary Practices in Indiana, who told his experiences first-hand as being present at one of the very first PEDv cases in the United States. It was fascinating to hear him tell about the events, the sudden deaths, the idea it might be Transmissible Gastro-Enteritis (TGE) and then the disbelief when samples tested negative.

As for vaccines, there wasn't too much news to report at the congress. Several larger animal health companies are known to work on vaccines, but developments simply take time. The only development that came through is that US-based company Harrisvaccines managed to receive a conditional USDA licensure this week.

At IPVS, however, one thing struck me. Once more, I realised that PEDv is much more than only a US problem. Since the US is one of the major swine producers, headquartering many animal health companies and the country being a main driver of news, PEDv has become such an overwhelming issue ever since it hit the United States. But that the problem is a lot bigger, was once more emphasised by anyone who was not from the States – some moaned that true and global attention towards PEDv only really geared up once the US started suffering from outbreaks. What happened in e.g. Mexico, Colombia, Philippines or China is still underrepresented.

I'm glad that the lead speaker on PEDv therefore relied on Pig Progress to explain the extent of the PEDv problem prior to it hitting US soil – see picture.