Trichinellosis emerges after consumption of wild boar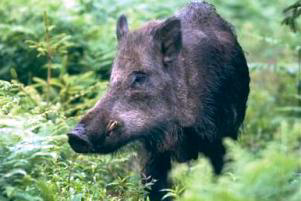 Media are describing an outbreak of trichinellosis due to the consumption of wild boar sausages among hunters and their relatives and friends.
No official data nor more detailed info seem to be available. Hunted wild boar meat (basically lung, liver, heart and a piece of muscle) should be brought to the local slaughterhouse for post mortem inspection and for sampling for detection of Trichinella ssp. larvae.

In EU and at EFSA (European Food Safety Authority) there is an ongoing confrontation on the so-called revision and simplification of meat inspection methods. As an EFSA expert I have personally been involved in this exercise since 2004 and I believe that this outbreak proves once again that post mortem inspection and sampling at the slaughterhouse are still of the utmost importance to protect human health.