Terramycin now available in granular formulation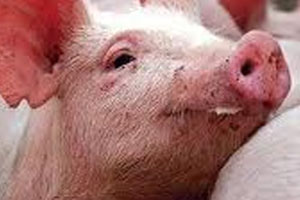 Phibro Animal Health announce that Terramycin 200 (oxytetracycline) antibiotic is now available as a granular formulation that provides significant advantages for feed mills and producers alike.
The product delivers broad-spectrum treatment of diseases such as bacterial pneumonia and bacterial enteritis, as well as effective treatment and control of leptospirosis.

"The conversion to a granular formula was made in response to customer requests, as granular formulations offer improved flowability, uniform dispersion and reduced dust," according to Mark Stapleton, Global Marketing Director for Phibro Animal Health.

With Terramycin 200 Granular there are fewer bags to handle, as each 50lb bag treats twice as many pigs as the leading competitor's granulated tetracycline. The formulation's concentration also reduces freight costs and storage requirements and allows space for greater dietary formulation options.

Terramycin 200 Granular  can be fed to swine, turkeys, chickens, beef cattle, non-lactating dairy cattle and sheep.  Terramycin is safe, stable and highly effective; it works in both the bloodstream and in the gastrointestinal tract.

Terramycin  200 Granular can be used in all stages of swine production, with no withdrawal required. Although no withdrawal is required, Phibro recommends that producers follow the NPPC voluntary 14-day withdrawal period for all products containing tetracyclines.