Taiwan: Foot and Mouth Disease strikes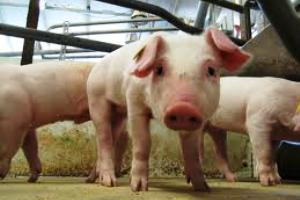 381 pigs have been culled due to Foot and Mouth Disease (FMD) in Yilan, Yunlin County.
According to a report by Focus Taiwan, the county's Animal and Plant Disease Center was notified on 23 Oct by a pig farm in Yuanshan Township that pigs at the farm have displayed symptoms of FMD.
Positive for FMD
The Bureau of Animal and Plant Health Inspection and Quarantine under the Council of Agriculture stated that tests showed that 144 out of a total of 888 pigs were the pigs had the disease before. Another nearby farm with 962 pigs, had 245 pigs test positive, according to bureau officials.The county's Animal and Plant Disease Center then culled a total 381 pigs from the second farm that included the 245 that tested positive for the disease.
The situation is being monitored, and vaccination and sanitation measures have been carried out.
Source: Focus Taiwan