Spain shares ASF experience with Russia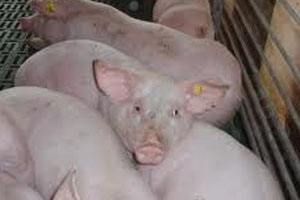 The heads of the Veterinary Services of Russia has recently appealed to the Ministry of Agriculture of Spain with a request to share the experiences on how to best fight the spread of African Swine Fever (ASF).
"Taking into account the wide spread of ASF, including in the wildlife of Russia, as well as the significant experience of the state veterinary service of Spain regarding the fight against the disease between 1960 and 1995, the Federal Service for Veterinary and Phytosanitary Surveillance (Rosselkhoznadzor) appealed to the Ministry of Agriculture, Food and Environment of Spain to conduct a video conference to exchange experience in the organisation and implementation of measures aimed at preventing of the spread of infection, including among wild boars," Rosselkhoznadzor said.

The video conference was held with the participation of the representatives of Rosselkhoznadzor and the Ministry of Agriculture, Food and Environment of Spain, as well as experts from the research center in veterinary Valdeolmos (CISA-Valdeolmos) and Jose Manuel Sanchez Vizcaino, professor, head of the epizootiology at Madrid University, and head of the national program for the eradication of African Swine Fever in Spain.

The veterinary specialist of Spain reported that in the country two federal programs have been adopted to combat ASF – a program for the eradication of the disease in Spain and surveillance program for African Swine Fever.

In addition, since the 1960s in Spain feeding food waste to pigs has been banned.

As a result of the measures taken, in 1994 Spain was declared free of ASF, however the country still operates a national surveillance program for disease control. The program involves measures to monitor studies of ASF and measures to ensure the biological safety of every pig enterprise. Rosselkhoznadzor is looking into these programs and may soon begin to use some of its points in Russia.