South Korea confirms new case of Foot-and-Mouth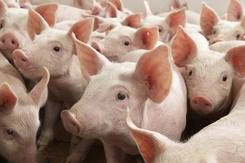 South Korea has confirmed a new case of foot-and-mouth disease at a pig farm, five months after an outbreak in another province, the South Korean agriculture ministry said in a statement yesterday.
The confirmation of Type O FMD came one day after the farm in North Chungcheong Province, reported a suspected case of the animal disease. The minister said there were 15. 884 hogs at the affected farm and around 30 of those pigs that  showed symptoms of the disease were culled, the remainder are subject to quarantine.
South Korea had regained the status of a country free of FMD through vaccination in May. The country has since reported two other FMD outbreaks – both in North Gyeongsang Province in July.
Officials have taken the necessary steps in order to halt the spread of the disease.