Seoul to quarantine for foot-and-mouth disease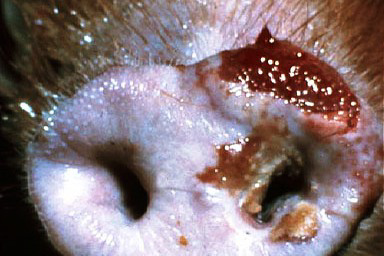 The Seoul city government will take preventive measures against foot-and-mouth disease (FMD) amid escalating concerns over its spread, reports The Korea Herald.
As of Wednesday 21 January 2015, more than 63,000 livestock at 63 farms nationwide had been culled, mostly in Gyeonggi Province and North Chungcheong Province, since first reported outbreak on 5 December 2014.

Antibody tests
The capital will conduct antibody tests on all livestock in national parks in the city and vaccinate all animals that have not yet been immunised, officials said. The city will also strengthen monitoring of the animals, they added. The city has run a quarantine task force since late last year to better cope with potential cases. It also launched emergency situation rooms at 7 sites to enhance its quarantine response.

Unvaccinated pigs
Earlier this week, dozens of pigs at 2 farms in Jincheon, North Chungcheong Province, tested positive, quarantine authorities said. The animals were suddenly unable to stand, a common symptom of FMD. Another 2 cases were confirmed in Yongin, Gyeonggi Province, 25 miles south of Seoul, the Agriculture Ministry said. The outbreak is suspected to have started in unvaccinated pigs at a farm.

South Korea has been hit 5 times by FMD since 2000, with 3 occurrences in 2010. More than 3.4 million animals were slaughtered in the largest outbreak, in late 2010, resulting in losses of more than 2.7 trillion won (USD$2.5 /€2.22 billion).
Source: The Korea Herald