Second outbreak of ASF confirmed in Belarus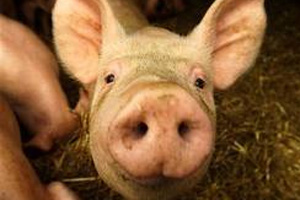 A second outbreak African Swine Fever (ASF) has been officially confirmed yesterday in the Vitebsk region of Belarus, reported the local veterinary services.
"The Belarusian State Veterinary Center confirmed that in pathological material taken from five dead pigs at Luchesa the causative agent of African Swine Fever (ASF),"  according to a statement of the Department of Veterinary and Food Supervision of Belarus.

The diagnosis was confirmed in the reference center of the OIE, All-Russian Scientific Research Institute of Veterinary Virology and Microbiology, located in Pskov, Russia.

Due to the suspicious of the outbreak Belarus has suspended exports of domestic and wild pigs since 2 July, and also meat and slaughter products and all kinds of food products that contain pork from the Vitebsk region.

On 3 July talks were held between the Minister of Agriculture and Food of Belarus Leonid Zaqzev and the Head of Russian veterinary service Rosselkhoznadzor Sergey Dankvert. As a result of negotiations, the parties agreed to "appeal to the leadership of the International Epizootic Bureau to recognise ASF as the global problem, one of the greatest in the area of veterinary medicine," according to a Rosselkhoznadzor report.