Russia's ban could cost Latvian pork industry millions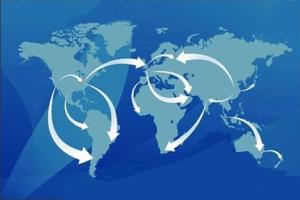 Latvia could suffer over €13 million in losses due to the Russian ban on EU pork imports, the ministry of agriculture says.
Russia banned EU pork products from crossing its borders last week after Lithuania recorded a swine fever outbreak. A state of emergency has been introduced in six areas due to the disease which affects farm land and produce.
The ministry has calculated that the amount of pork Latvia produced at this time is 35,700 tonnes, while the total weight of live pigs for export is 8,500 tonnes.
The ban will continue until Moscow receives safety guarantees from the European Commission about possible spread of the disease to countries bordering Lithuania, said Alexey Alexeyenko, deputy head of Russia's federal service for veterinary and surveillance Rosselkhoznadzor.
"Due to the outbreak of African swine fever in Lithuania, all EU member states, pursuant to the bilateral agreements, must halt the supply of pork to the Russian Federation," Alexeyenko said.
Latvian pig farmers have said that, in the wake of Russia's similar ban on EU pork imports in 2012, they had reoriented their business to sell pork in other EU member states.