Russian insurance companies refuse to insure pigs due ASF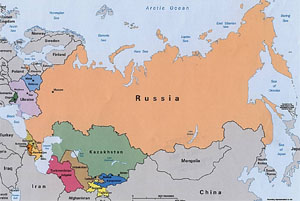 Russian insurance companies refuse to insure pigs because of the threat of African Swine Fever (ASF), according to the Minister of Agriculture of the Kaliningrad Oblast, Vladimir Zarudny.
Experts say that the situation in general hurts the attractiveness of investments as producers face difficulties raising loans for pig business development without insurance.

"Banks put forward conditions [receiving of insurance] for granting loans, but insurance companies are often afraid to deal with such business due to the threat of ASF," reported the Minister at a recent press-conference.

Recently the Russian Military-Insurance Company started paying compensation for damage to the number of farms in Pskov Oblast where due to ASF about 50,000 pigs were culled and burned. Experts say that the disease may appear even at a farm with the highest level of biological protection as the tendency of the virus spreading is unpredictable.

Insurance companies often lose large amounts of money because of ASF, as they have to compensate to the farmers all or the largest part of costs – relating to lost production. Zarudny also added that the continuing spread of ASF brings a negative psychological impact to the industry in general.