Russia: Wild boars killed to fight ASF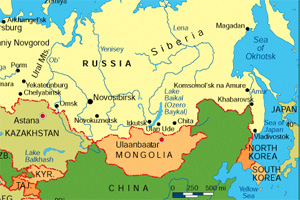 The large-scale shooting of wild boars has begun in the central part of Russia. The veterinary services explain that this step is necessary to stop the spread of African Swine Fever (ASF).
Currently the shooting of the wild boars is continuing in the Tver region where the number of wild boars has already decreased by almost 30%. In the Moscow, Kaluga, Tula and Ryazan regions shooting of wild boars will also begin.

According to the plan the population of wild boars in the central part of Russia depending on the region should decrease 40-70%. This initiative already led to protests. However, the veterinary services of the Tver region said that the spread of ASF in 2012 worsened so the authorities simply have no choice.

The Tver region government is already starting to replace wild boars with deers and sika deer which are transferred to the local hunting areas from the Northern regions of Russia. It was announced at a recent meeting on ASF prevention in the Tver region that despite the number of outbreaks registered recently, the situation on the ASF in general remains stable.