Russia to resume pork imports from Brazil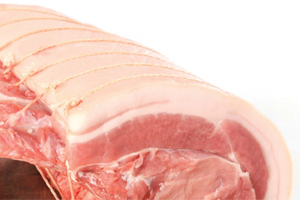 Russia plans to resume pork imports from Brazil in March to compensate for falling supplies from the European Union, Russia's veterinary and phytosanitary service said in an official statement.
According to the Russian veterinary watchdog Rosselhoznadozor, supplies from Brazil were limited in 2011 over concerns related to its safety monitoring system.
Russia needs to increase pork supplies from Brazil and the US after it limited imports from the EU following an outbreak of African Swine Fever (ASF) in Lithuania in January. The EU described the decision as "disproportionate".

Previously, Russia said that it will allow imports of pork from the US as of March 10, but then cancelled this decision demanding the additional guarantees that the supplied meat will be safe.
Brazil and Canada have indicated that they would like to increase pork supplies to Russia, Alekseenko said. Before the enforced reduction on EU imports, Russia was buying about a quarter of the EU's annual pork exports.
Supplies from Canada are also expected to resume this year after an inspection by Russian vets, the date has not yet been set, Alekseenko added.