Russia to approve program to fight ASF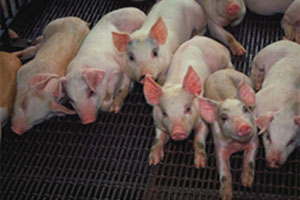 Russia's largest pig producers intend to tell the government about a tough program to fight African Swine Fever (ASF).
This will happen  at the next meeting for the elimination of the disease in Russia, reported Sergei Yushin, the head of the executive committee of  National Meat Association (NMA), representing manufacturers, suppliers and processors of meat in Russia.

The heads of NMA believe that the regions where the virus was found must follow the example of the Belgorod region. Here, from 23 July 2013 by order of the Governor Yevgeny Savchenko a massive cull of pigs took place on farms and at enterprises with a low level of biological protection.

As a result, the heads of the region reported that the goal to prevent the spread of ASF has been successfully achieved. However, implementation of such measures will mean that the hundreds of thousands of pigs in the central regions of Russia will be culled, and the hundreds farmers will lose their business.