Russia: New wave of ASF outbreaks forecasted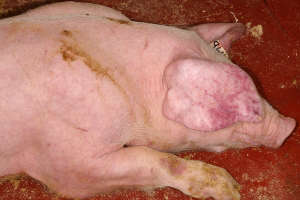 The Russian veterinary watchdog Rosselkhoznadzor recently said that it believed that from the beginning of spring of 2013 African swine fever (ASF) virus will continue to spread across the country and the new outbreaks of the disease are inevitable.
Nikolai Vlasov, deputy head of the Rosselkhoznadzor, added that even despite the temporary absence of the new outbreaks, the ASF virus is not defeated and with the beginning of March he expected the new outbreaks in the South of the country, the Krasnodar region.

"ASF virus is not eradicated and the spread of the disease is continuing. Two years ago, we had the strong centre of dispersal of the disease and now we already have two. One is located in the South of Russia, while the second one – in the north-west of the country," Vlasov said.

He also added that the ASF virus in Krasnodar region is currently circulating.

"Right now, we do not see a number of large outbreaks, but we should not be under any illusions. I'm pretty sure that in March we will see something again, and when the peak of season begins, something will happen".

"No matter what programs are implementing in Krasnodar region, the region is not able to provide epizootic safety by itself. We can invest tens of billions of rubles and it will improve the situation, perhaps even greatly improve, but it will not solve the problem completely. This problem must be solved at country level or even a number of countries", – added Vlasov.