Russia may ban pork imports from EU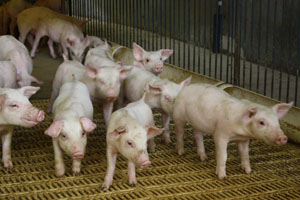 Russia has imposed restrictions on the import of pork from Lithuania, according to Alexei Alexeenko, the press-secretary of the Russian veterinary watchdog Rosselkhoznadzor.
Restrictions have been introduced in connection with the sudden outbreak of African Swine Fever (ASF) reported in the country. The restrictions have also been imposed by Belarus.

According to the Food Veterinary Service of Lithuania, the virus was detected in the bodies of a number of dead wild boars that have been found near the border with Russia.
"From today, Russia imposes a restriction on the import of pork from Lithuania because of an ASF outbreak. Originally restriction has been imposed by Belarus, and we have confirmed it in the framework of the Customs Union,"  told Alexei Alexeenko said.
In the absence of trade borders between the members of EU and the possibility of free movement of goods, including pork and pork products, Russia next week will hold consultations with Kazakhstan and Belarus on the necessarily to enter the temporary restrictions on the supply of pork and all pork products to the countries of the Custom Union from across all countries of the European Union.

"So far ASF was detected only in Lithuania, but next week there will be a  discussion with our colleagues from Belarus and Kazakhstan within the framework of the Customs Union, and based on the results it may be decided to limit the import of pork from the whole EU territory," said Alexeenko.