Russia expects more ASF in Kaliningrad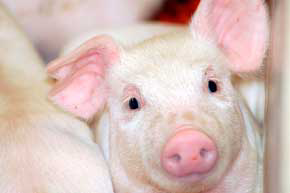 Russia expects a second wave of African Swine Fever (ASF) outbreaks to occur close to the border of Kaliningrad region, in October and November of this year.
This message was shared by a regional office of the country's veterinary watchdog Rosselkhoznadzor. Kaliningrad is an exclave of Russia, between Poland and Lithuania.
Mass slaugther of animals
The increase in ASF cases are explained by the mass slaughter of animals in winter in the private sector and the regrouping in the herds of wild boars in winter. The Russian veterinary bodies state that ASF is moving west and the possibility of outbreaks in Kaliningrad is steadily growing.
The statement reads, "According to official data, from January 2014 to May 2015 within the territory of four EU countries Poland, Latvia, Lithuania and Estonia, 403 outbreaks of ASF populations have been reported in domestic pigs and wild boars. By August of this year this number reached 930 outbreaks."
The press release states that so far, the Kaliningrad region has not been reported infected.
'Smuggling' of pork products
In addition, the Russian veterinary services once more pointed to what they call 'smuggling of pork products'. Allegedly, since the beginning of 2015, in the Kaliningrad region 41.5 tonnes of pork products have been identified. Under bans as a result of geopolitical tensions, Russia decided agricultural products are no longer welcome, and therefore classifies these as 'illegal'.