Russia: CSF vaccine – result in pigs deaths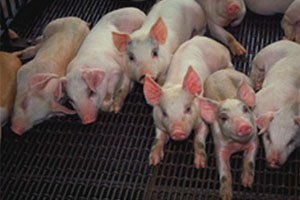 About 25 pigs were recently found dead on the pig farm Berkut in the Republic of Udmurtia central Russia. According to preliminary experts it could be due to Classical Swine Fever.
According to the Head of the Department of Agriculture Administration of the Votkinsk district, Alevtina Smolentseva, Classical Swine was present at the farm because the management of the farm recently vaccinated against this disease.

However, experts suggest that the contamination and the death of animals could be as a result of a low-quality vaccine. "Farmers often use cheap vaccines against Classical Swine Fever in Russia, in the past there were a number of cases when it resulted in the deaths of the animals, especially when they have poor feed rations and a weak immune system. It is very strange that animals died after the vaccination,"  reports Russian agricultural analyst Eugen Gerden.