Russia: ASF situation worsening – new outbreaks reported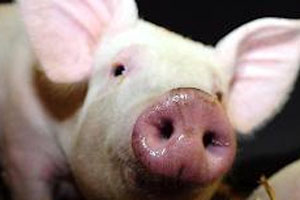 The Russian veterinary authorities Rosselkhoznador have reported new outbreaks of African swine fever (ASF) in the Belgorod, Volgograd and Moscow regions.
In the Belgorod district the case was found in samples taken from dead pigs on a private farm in the Krasnogvardeyskoe region. The 14 pigs on the farm were destroyed and the carcasses burned together with the pig housing.

In Volgograd, the outbreak was discovered on a private farm in the village of Ust Khoperskaya part of the Ust Khoper settlement in Serafimovichesky district. The disease was found in samples taken from dead pigs and veterinary authorities put the control measures for the disease in place.

The final cases were found on another private farm in the Bolshoya Sestra village in the Osheykinovsky rural settlement in the Lotoshinsky district of Moscow. In this incident the disease was found in two piglets.

Samples were also taken from four dead wild boars found in the Voronisky and Pershamaisky forests in the Klin district of Moscow.

The Russian veterinary authority Rosselkhoznador said that, to date, there have been seven outbreaks in the Moscow region, including two in the Lotoshinsky district among wild boar and domestic pigs, two in the Klin district in wild boar and three in the Volokolamsk district in wild boar.